WoodFire Collection - Paddle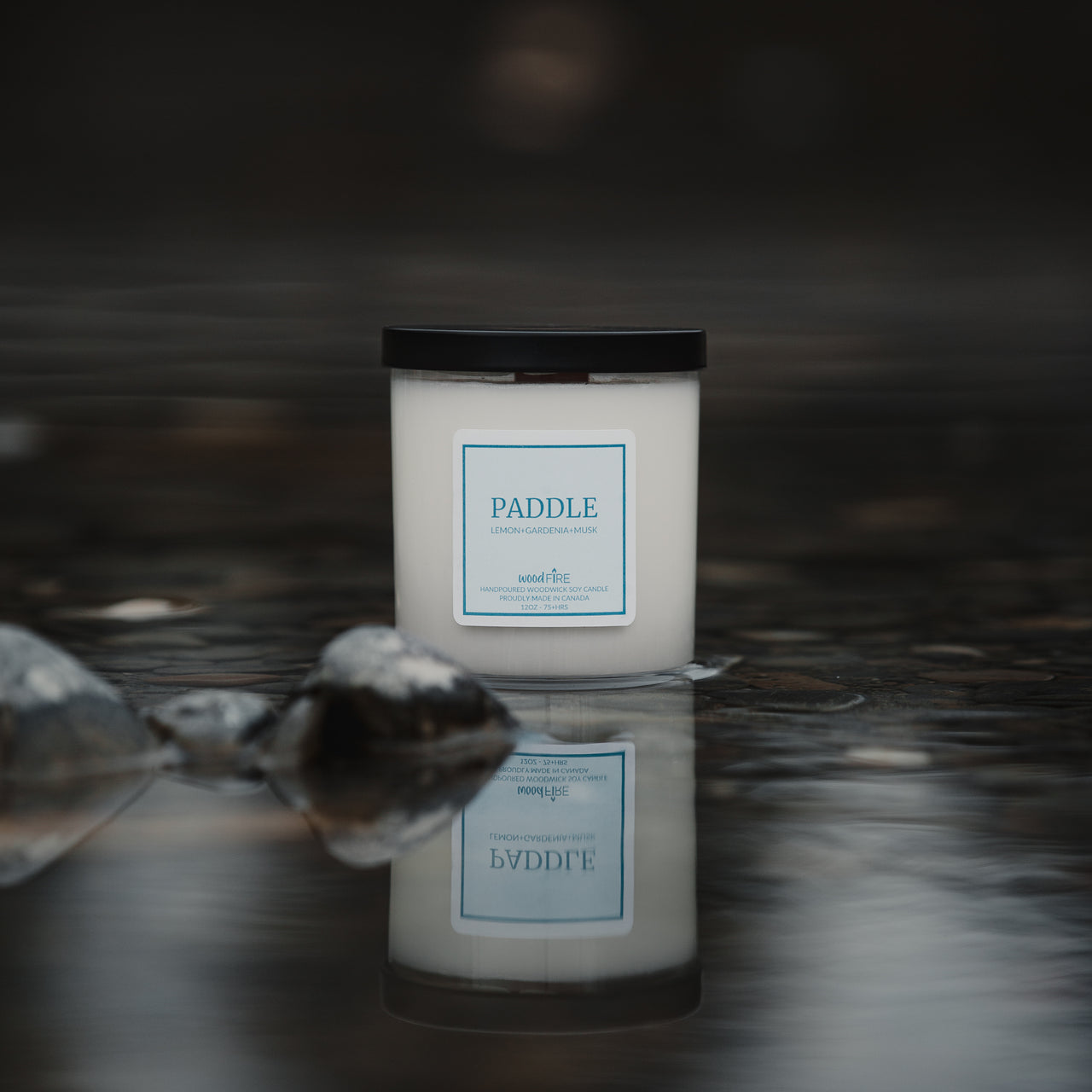 The WoodFire Collection features a 12oz tumbler with a wood wick in 3 scents:
Paddle - notes of lemon, gardenia & musk
Soar - notes of eucalyptus, fir & berry
Wander - notes of bergamot, rose & moss
Burn Time - 70+hrs
Updated review
I did receive a refund from the company for the Paddle candle that would not stay lit. Apparently, they had been short staffed and were not able to address my issues in good time. I am updating this review as the company did address my concerns and I am giving the 4 stars for their service. I may not order this type of candle again, but I will definitely be ordering the others that I have loved.
Very Disappointed
I have bought many candles from this company and was pretty excited to see the wood wicks as I have used them from other manufacturers and loved them. So excited, that I almost bought all three scents! I followed instructions to the letter. Relit the wick many times. It never held a proper flame, just glowed. I gave up and it is basically useless as it just won't light properly. I know things happen and maybe I got a "bum" candle but after reaching out to Serendipity twice, I have heard nothing. So I feel just let down by the company and the candle.
Hand-poured with love in our Canadian factory #shoplocal
100% natural & eco-friendly soy candles that smell absolutely amazing
35,000+ Happy Customers. 250+ scents to fall in love with