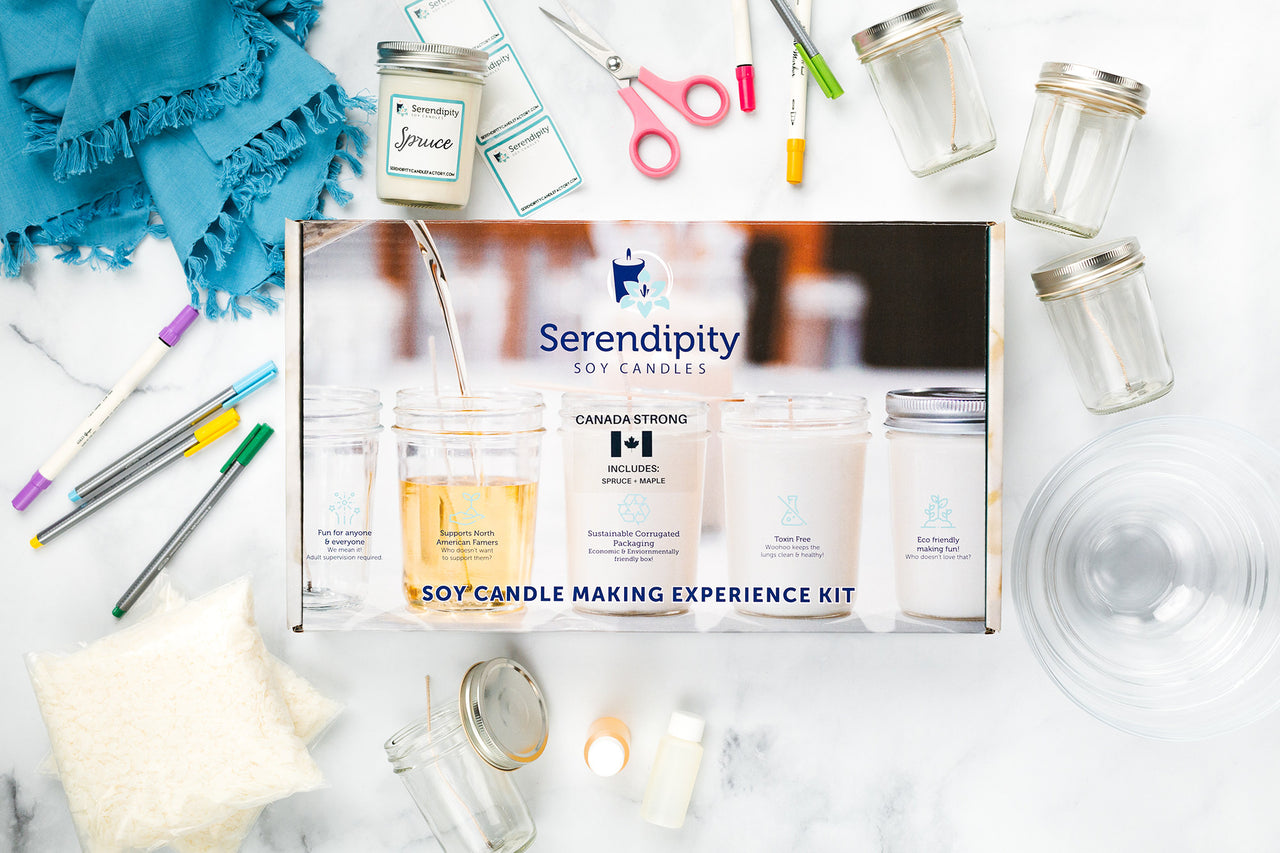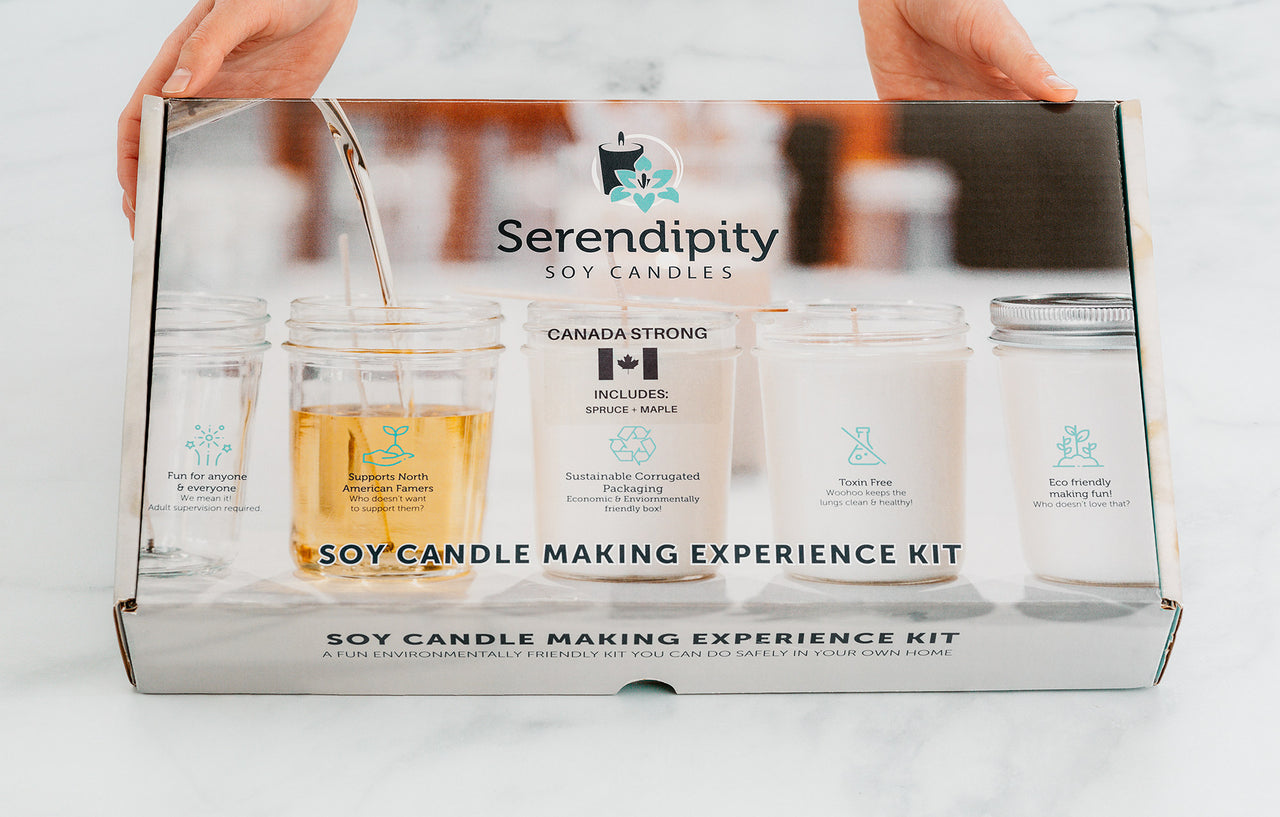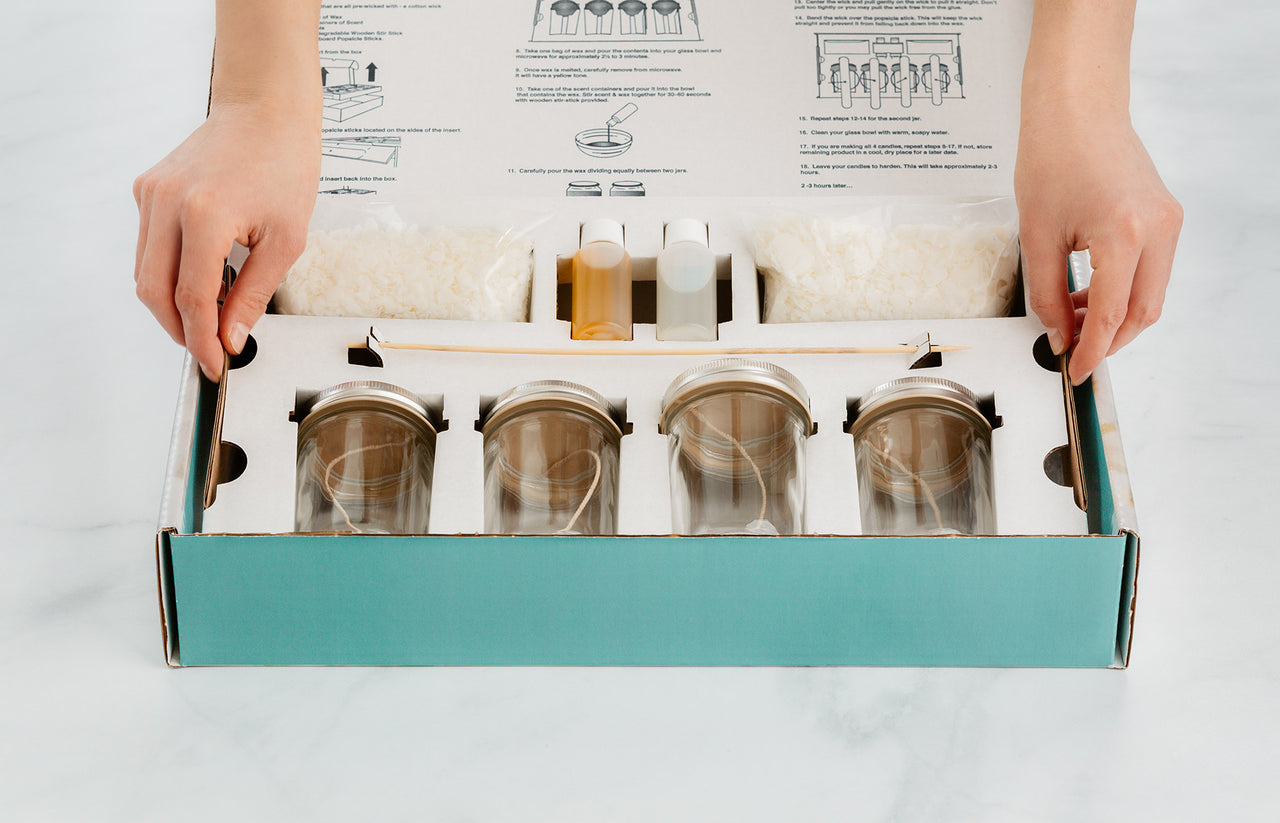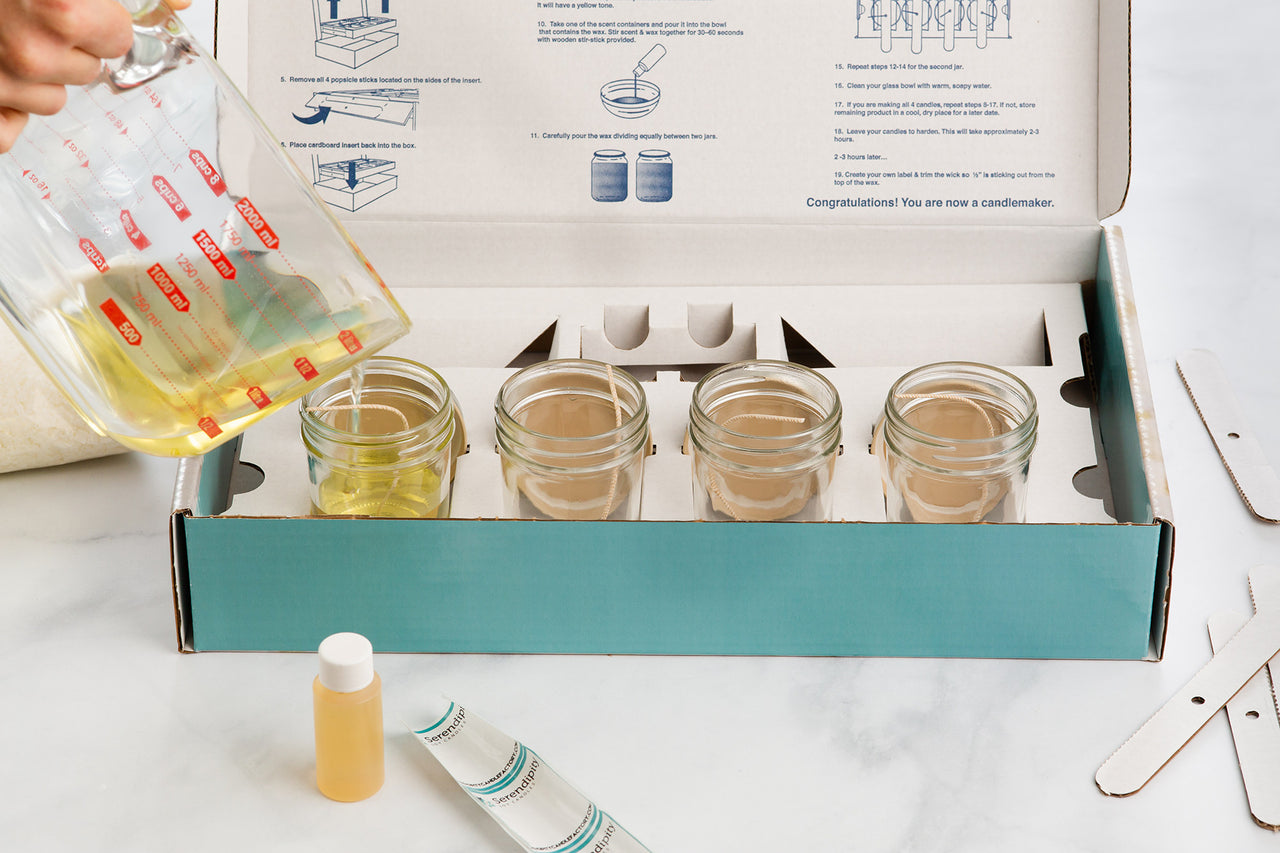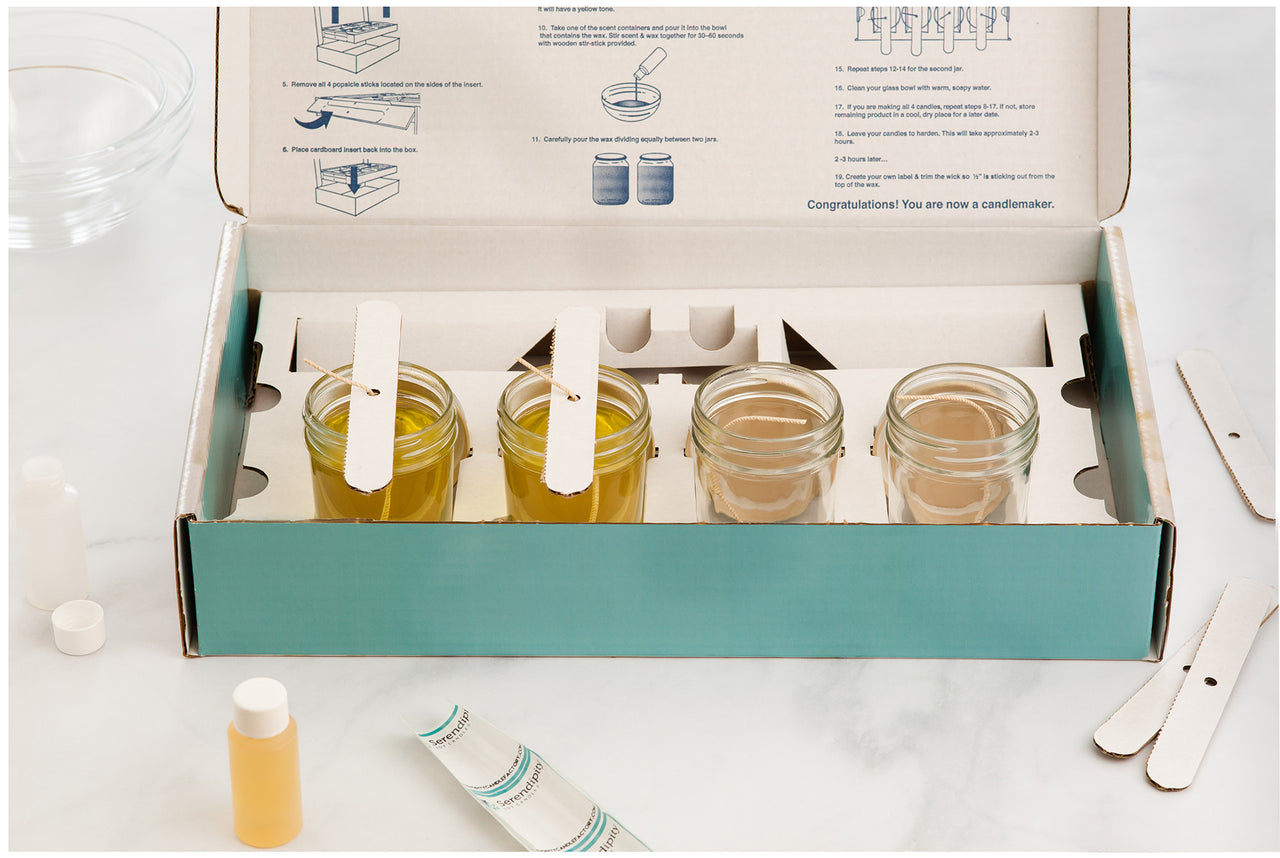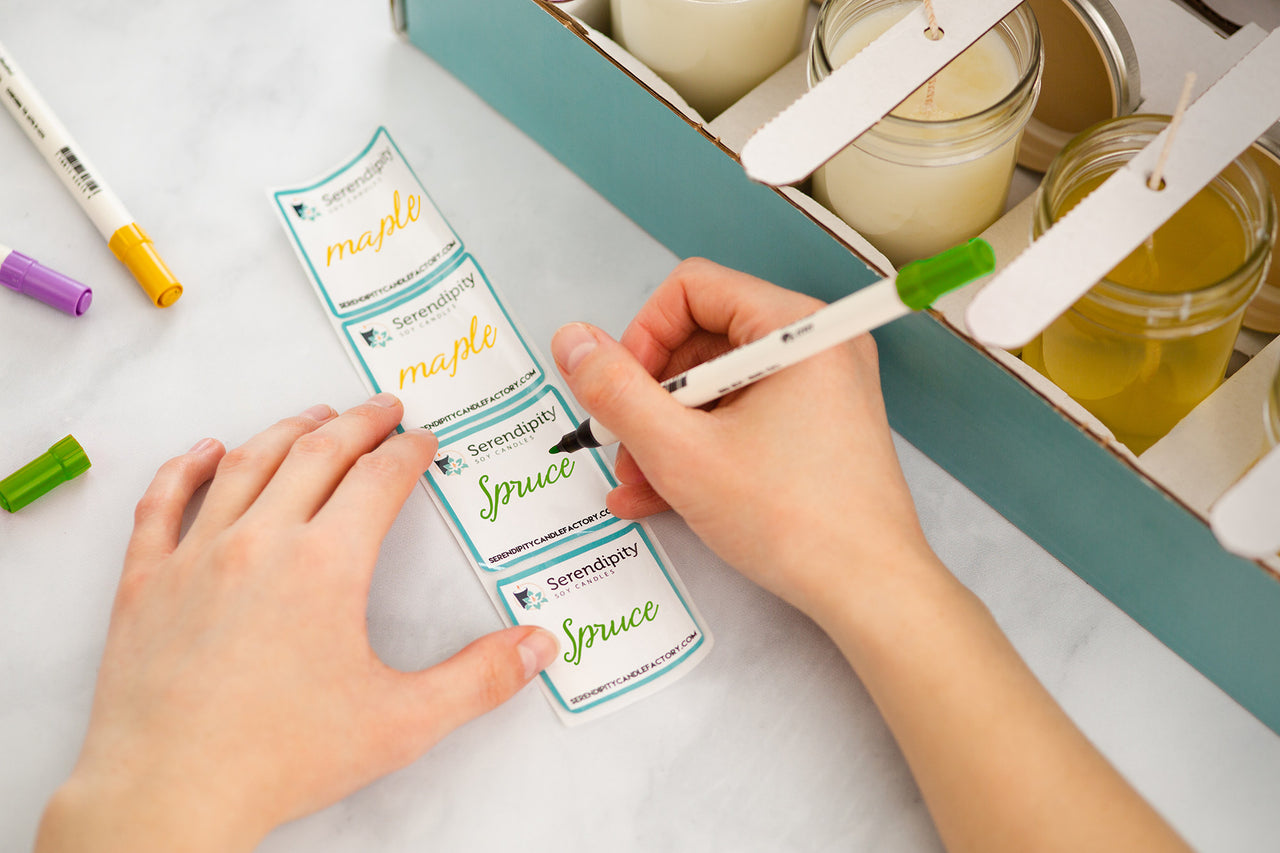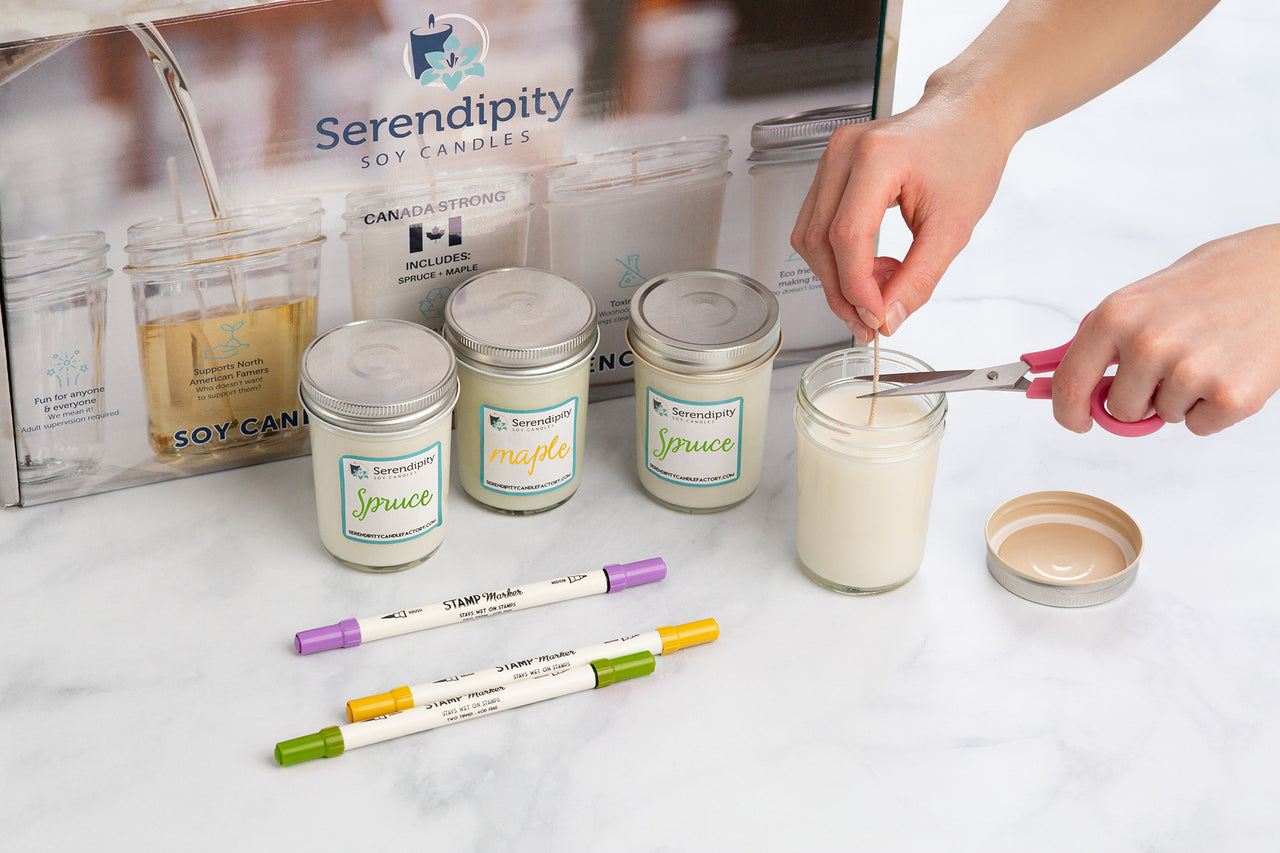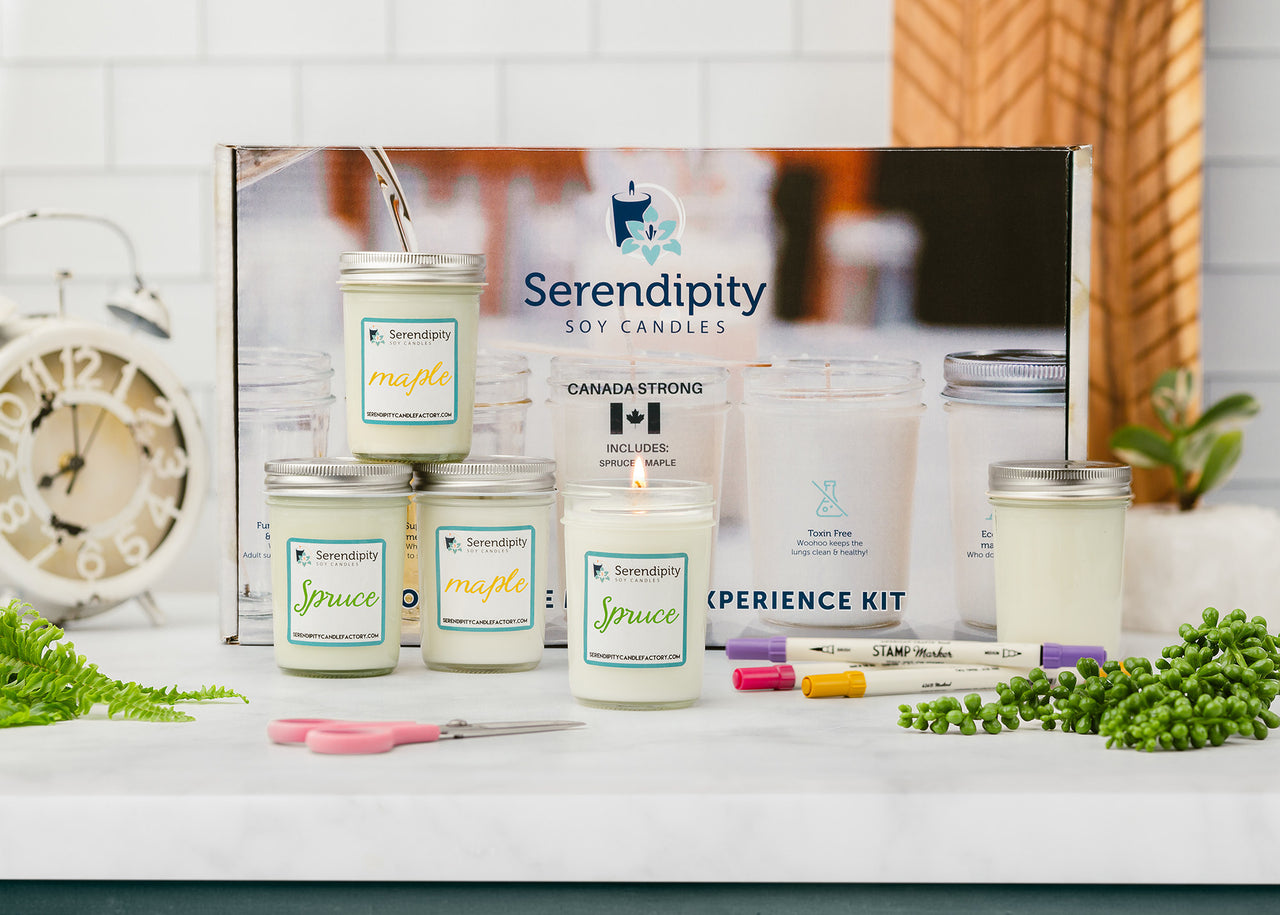 Our Soy Candle Making Kit has everything you need to make your own scented soy wax candles.  No experience necessary! Our simple, step-by-step instructions will guide you through the whole process.
Each kit contains enough materials to make a total of four 8 oz candles with two scents. Each candle has a burn time of 40-50 hrs.
Available in the following scents:
Wellness (Lavender + Eucalyptus)
Winter Wonderland (Spiced Acorn + Evergreen)
Canada Strong (Maple + Spruce)
Young At Heart (Fruit + Cake)
Spring Into Summer (Citrus + Bergamot)
Candle Making Kit
The instructions on the box were easy to follow, it was convenient to have everything needed to make the candles all in one box and the fragrances smelled wonderful; it was a fun family activity. The boxes did not come with stickers but that was minor because we were able to use other stickers we had around the house. Half of the candles did not set properly, when the candles harden, they were not level on the top and around the wick there was a well about 1/2 inch deep🤷‍♀️.
Wonderful
We bought this kit for our daughter and niece for Christmas. Such a great value, our daughter absolutely loved hers and scents fill out entire main floor. We got her the lavender and eucalyptus one. Will definitely try another one!
Candle making workshop
My husband and I took this workshop and had such a great time! We learned and created and laughed. Our instructor was knowledgeable, kind and just lovely. We highly recommend this experience to anyone who enjoys candles!!
Hand-poured with love in our Canadian factory #shoplocal
100% natural & eco-friendly soy candles that smell absolutely amazing
35,000+ Happy Customers. 250+ scents to fall in love with