CUSTOM Jumbo 5 Wick Candles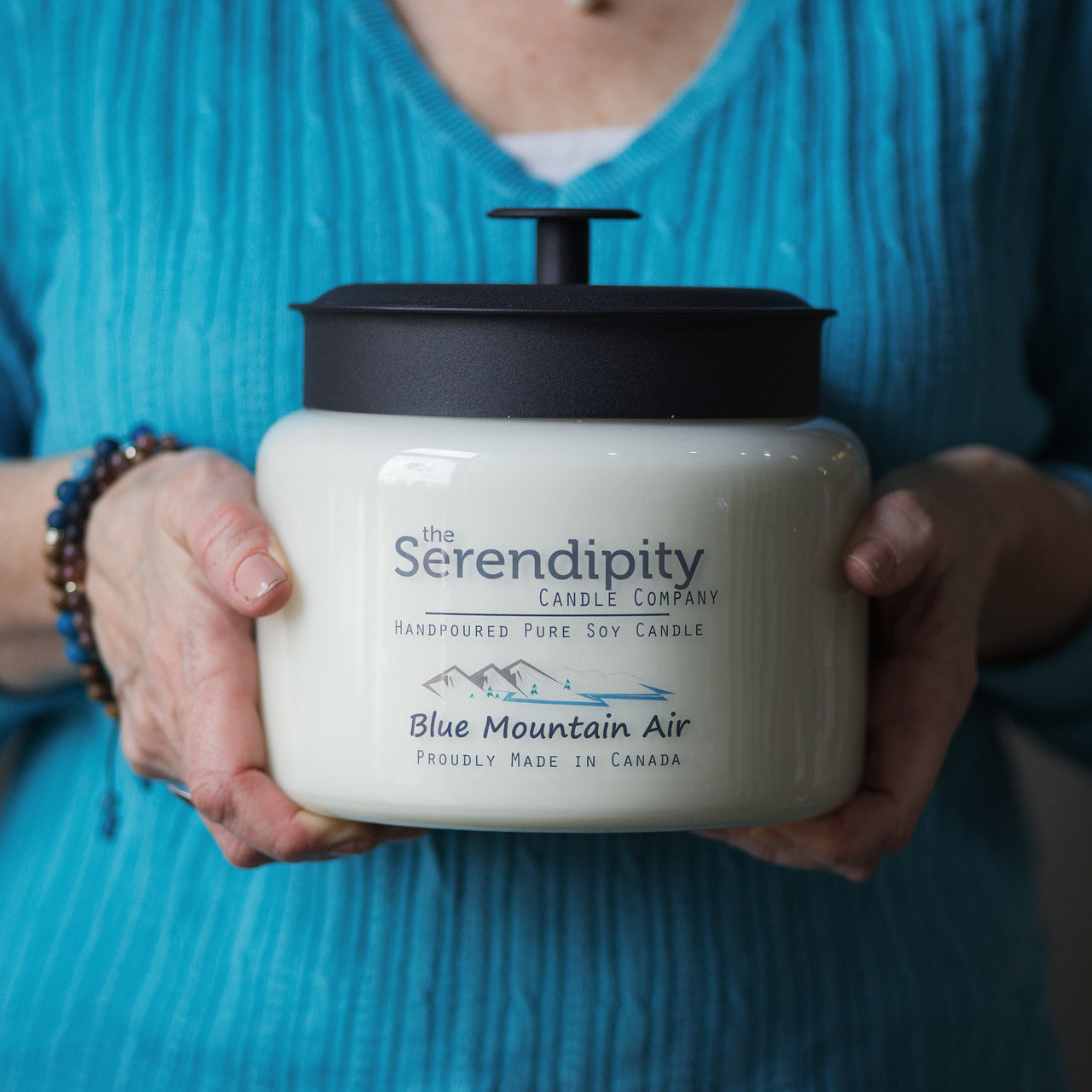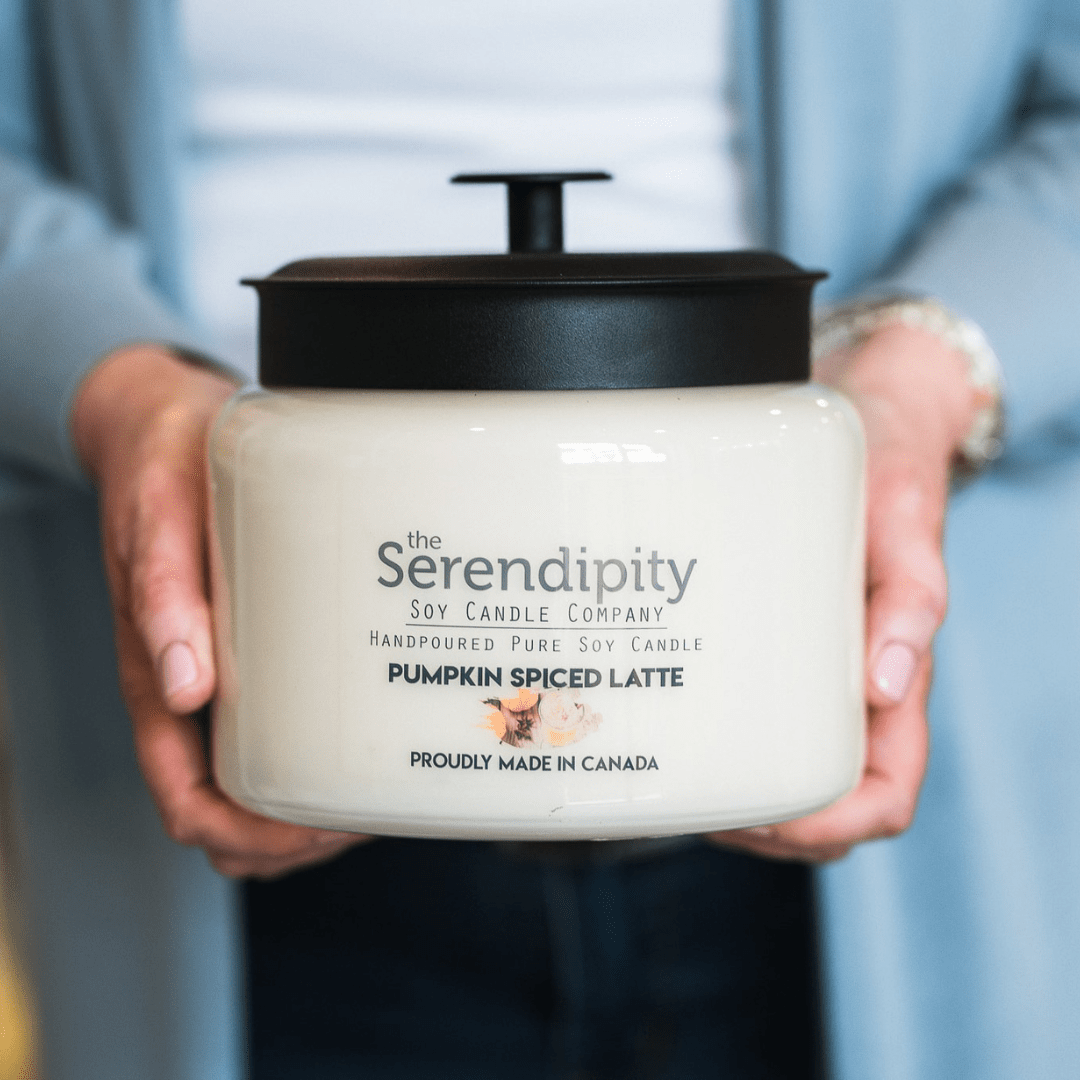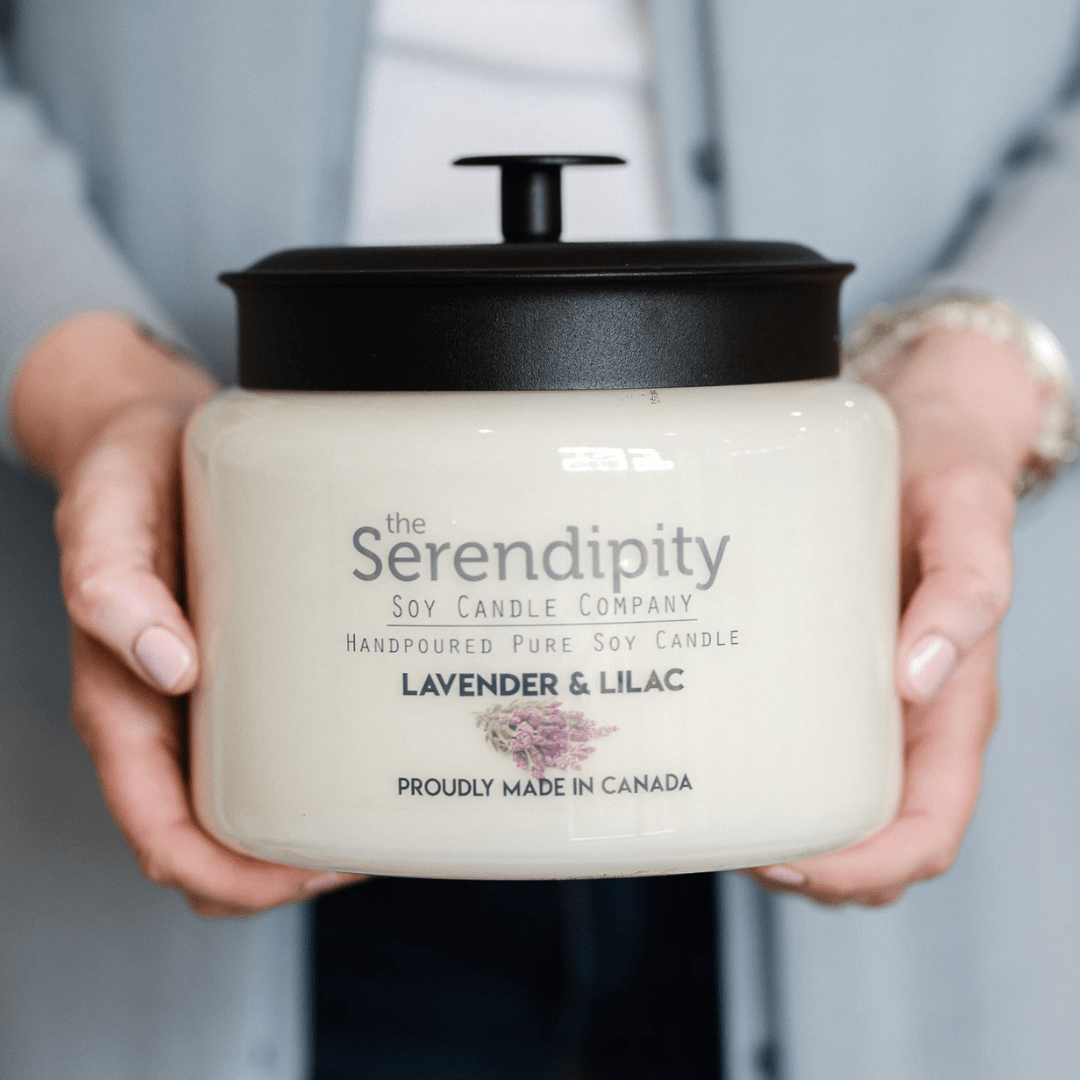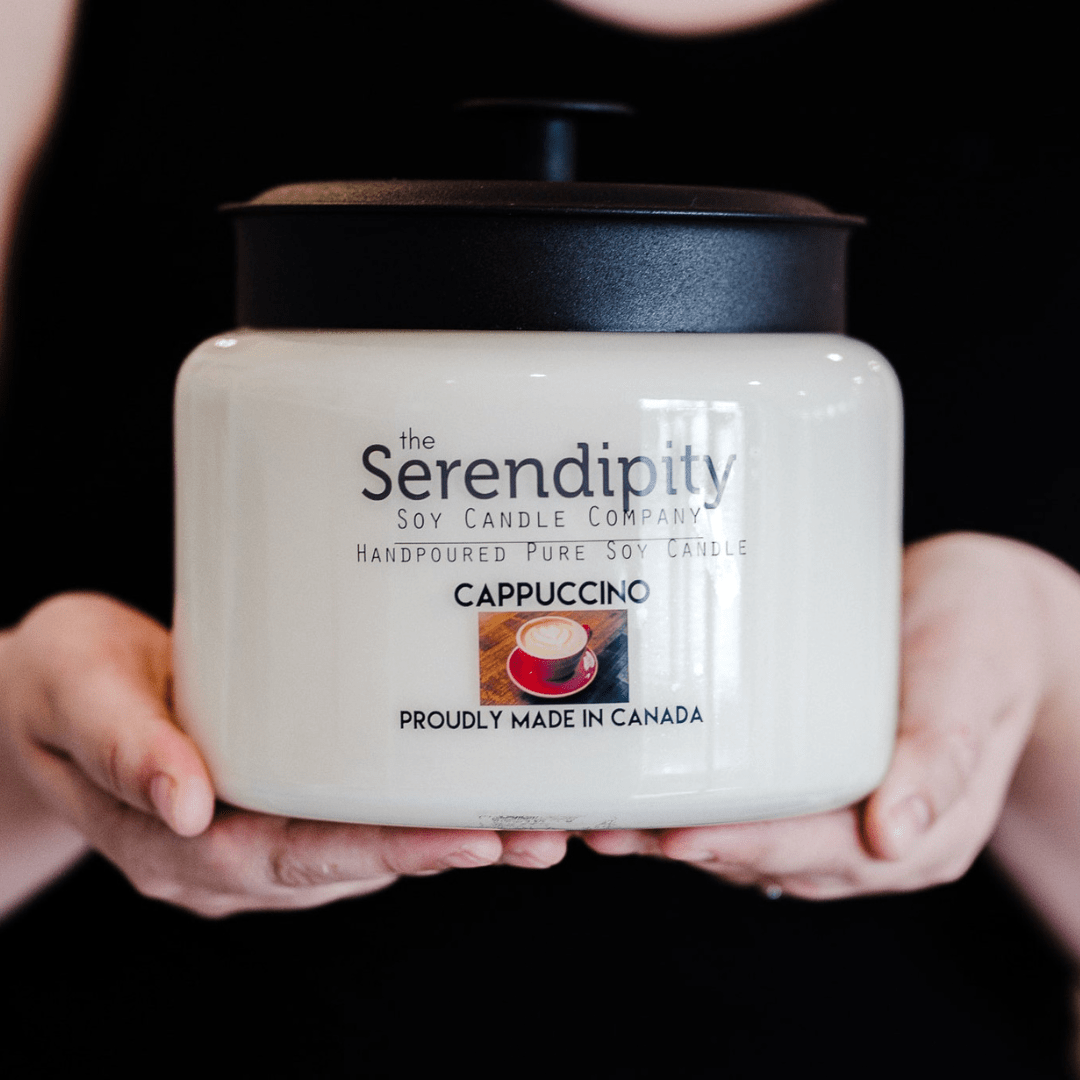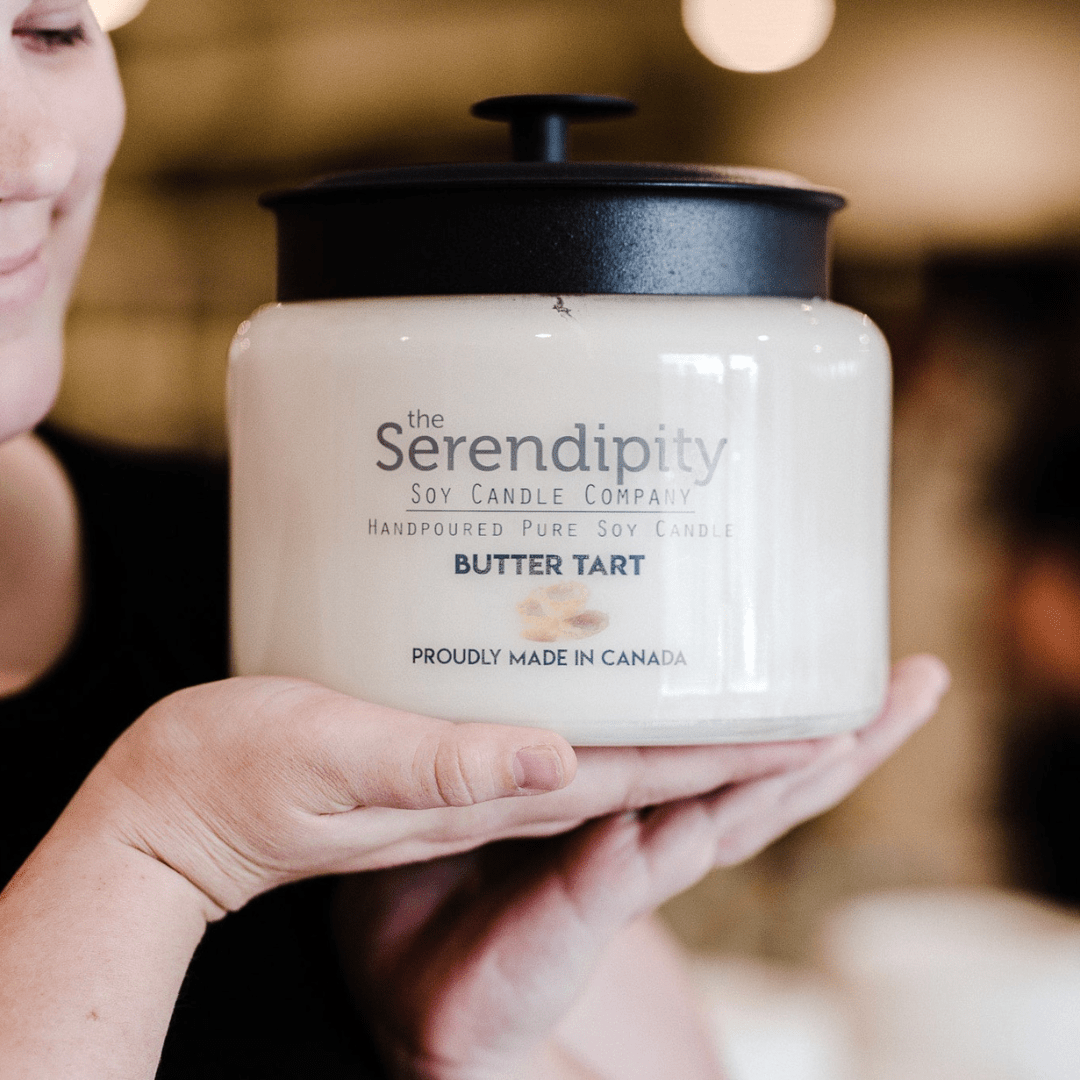 These extra-large candles are great for that favorite scent (64 oz candle)!  Scent up the whole house with these super long burning candles.
64oz - approximate 300+ HR Burn time 
Production time for the Jumbos is 3-4 business days.
If you don't see your favorite scent as an option, no problem!  Select Custom Scent as your option and we will reach out directly to you to find out the scent you are looking for.  
PLEASE NOTE BURNING TIPS FOR YOUR JUMBO CANDLES:  
Never trim your wicks.  On your first burn light the wicks and let them burn.
The first burn is the most important.  Plan to light your JUMBO candle for its first burn at a time where you can let it burn for 5-6 hours.  Soy wax does not burn hot like the "bad" candles so it takes time to heat up the wax and allow it to burn off.  Letting it burn for several hours allows the candle to melt all the way to the edge, burn it off enough to keep the wicks from drowning in the wax pool.
If a wick goes out during the first burn or any other time, quickly relight it.  If it has gone out for a while, blow out the other wicks, light just the one that went out and let it burn until it evens out the area.  Then relight the rest and let it burn for a while to level out.
We always recommend using the wick dipper to extinguish the wicks to keep them well coated in wax and help prevent breakage.
Once your candle has burned to the bottom, we recommend washing it out with hot soapy water and repurposing it.
Fun fact: also referred to as our Massive Candle
My custom jumbo candle
I am in love with this candle!! The aroma in my home is amazing!! I'm so pleased with my choice, and the quality of this candle has surpassed my expectations!
Ravis à souhait
j'ai reçu la mienne hier, passer la soirée avec allumé et wow, apaisant moi et mon mari en veux partout dans la maison! Quel beau cadeau sa fait en plus! j'en commande plus c'est sur!
We have had these Jumbo candles before and are very happy with the burning quality and craftsmanship.
Great product!!!
I love my candles from Serendipity.
Thoughts
Excellent candle, burns clean, without soot. Will definitely buy again.
Hand-poured with love in our Canadian factory #shoplocal
100% natural & eco-friendly soy candles that smell absolutely amazing
35,000+ Happy Customers. 250+ scents to fall in love with