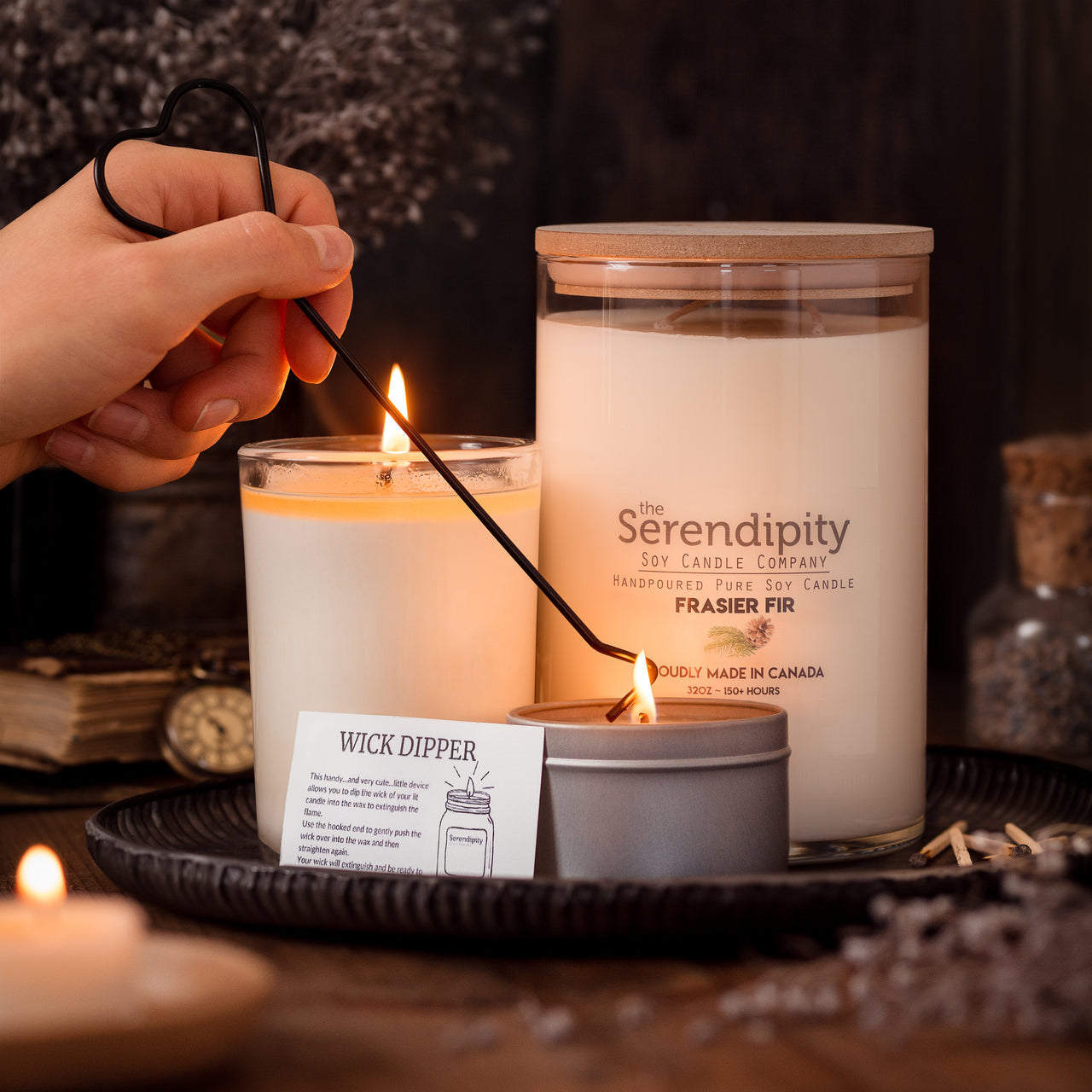 This handy...and very cute...little device allows you to dip the wick of your lit candle into the wax to extinguish the flame. Use the hooked end to gently push the wick over into the wax and then straighten again. Your wick will extinguish and be ready to relight for the next use.
Wick Dipper
Handy to have ... easy to put out flame .... no mess wish I had one earlier
Best taper ever!
Bought a taper to try it out and I am so impressed! No dripping, soot or mess. I will purchasing many more with full confidence that they won't ruin any of my tablescapes.
wick dipper
I love this tool! Was thinking of making one for a while now and never got around to it. Very easily snuffs out your candle with no smoke. Best gadget yet! Will be buying more to use and give to friends.
Hand-poured with love in our Canadian factory #shoplocal
100% natural & eco-friendly soy candles that smell absolutely amazing
35,000+ Happy Customers. 250+ scents to fall in love with