Unscented Tea Lights - 24 pack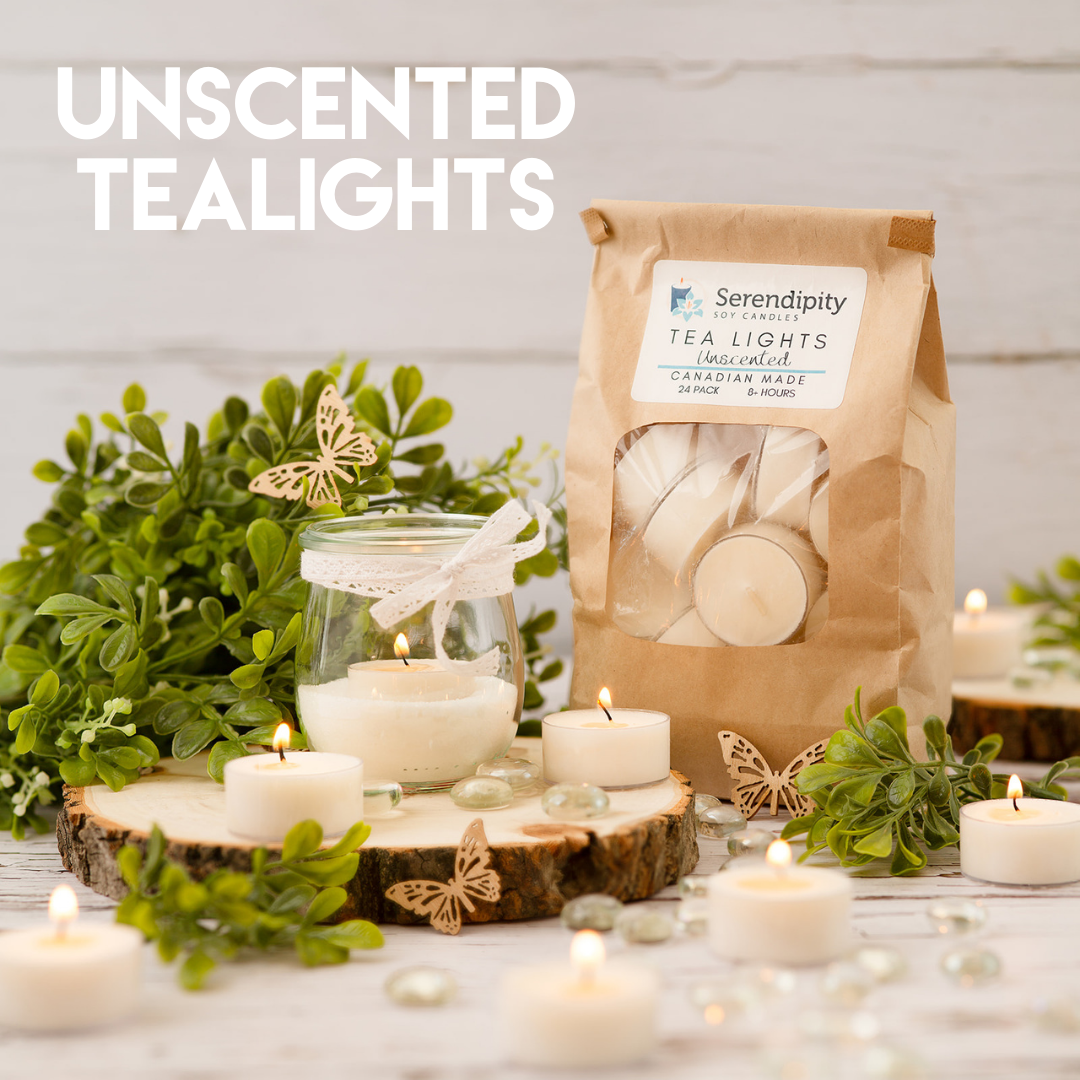 Our unscented soy tealights are all natural and have a burn time of 8 hours each.

Not as advertised
While I love your candles overall, I am disappointed in this recent purchase of the tea lights. It states they burn 8 hours, but these ones only last about 5 hours. I'm not sure why as I have never had this happen with my past purchases.
Terrific Tea Lites
The tea lites are unscented and affordable. I am happy that they are clean burning but hope there will be a scented bag next visit.
Terrific Tealights
I am so happy with these tea lights. They burn for eight hours, or a little bit longer. My husband was also very happy with them. They burn evenly and there is no wastage, unlike cheaper wax tea lights.
24 pack
Love Serendipity candles. Long lasting. However would love to see scented tea lights in a 24 pack.
Unscented tea lights
Love them. Burns evenly
Helpful staff
Hand-poured with love in our Canadian factory #shoplocal
100% natural & eco-friendly soy candles that smell absolutely amazing
35,000+ Happy Customers. 250+ scents to fall in love with