Unscented Tea Lights - 100 pack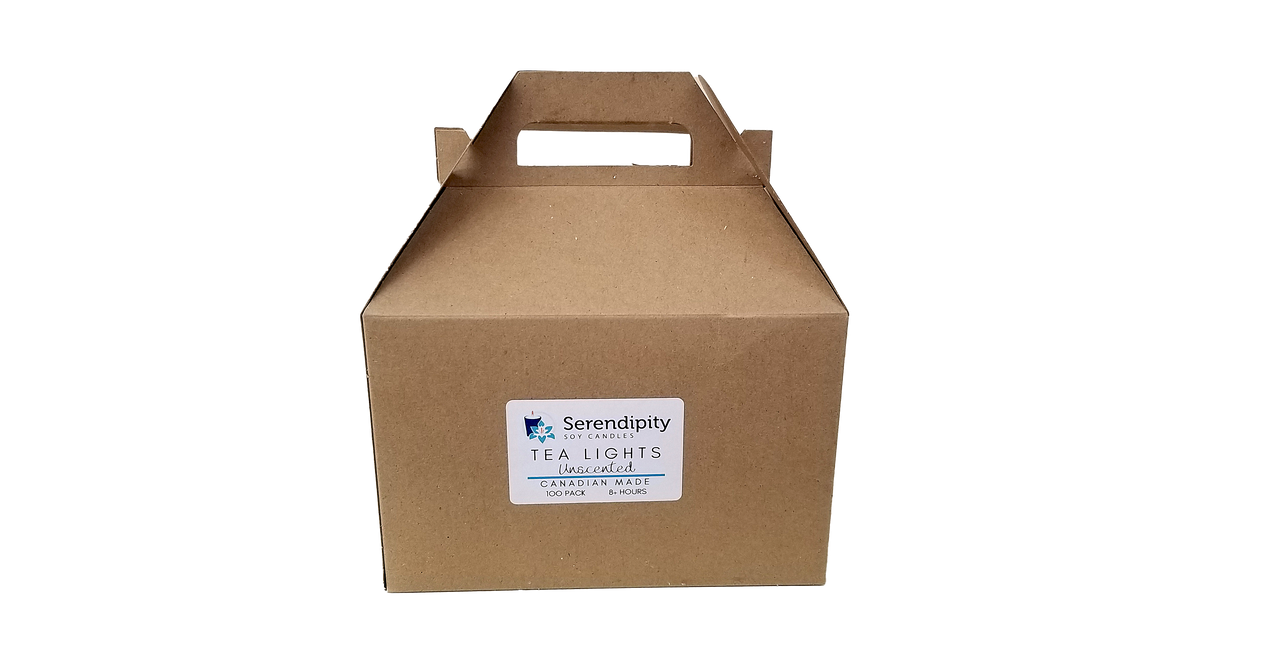 Our unscented soy tealights are all natural and have a burn time of 8 hours each.
I love soy tealights
I only use tea lights throughout my home . I can add a scented one in with my tea light holders and use a couple unscented ones so the smell is not over bearing .
These tealights burn clean and last forever!
Best tea lights
These tea lights burn so clean and last longer than any I have ever used. Will definitely order again. Thank you Serendipity
Unscented Tealights
I love these tealights! They burn cleanly and perfectly. Each one burns for about 8 hours.
Fabulous unscented tea lights!
I am a huge fan of Serendipity Soy Candle unscented tea lights❣️Excellent quality & they are a fixture on our dining table every evening.
Hand-poured with love in our Canadian factory #shoplocal
100% natural & eco-friendly soy candles that smell absolutely amazing
35,000+ Happy Customers. 250+ scents to fall in love with