The Terpene Collection - Limonene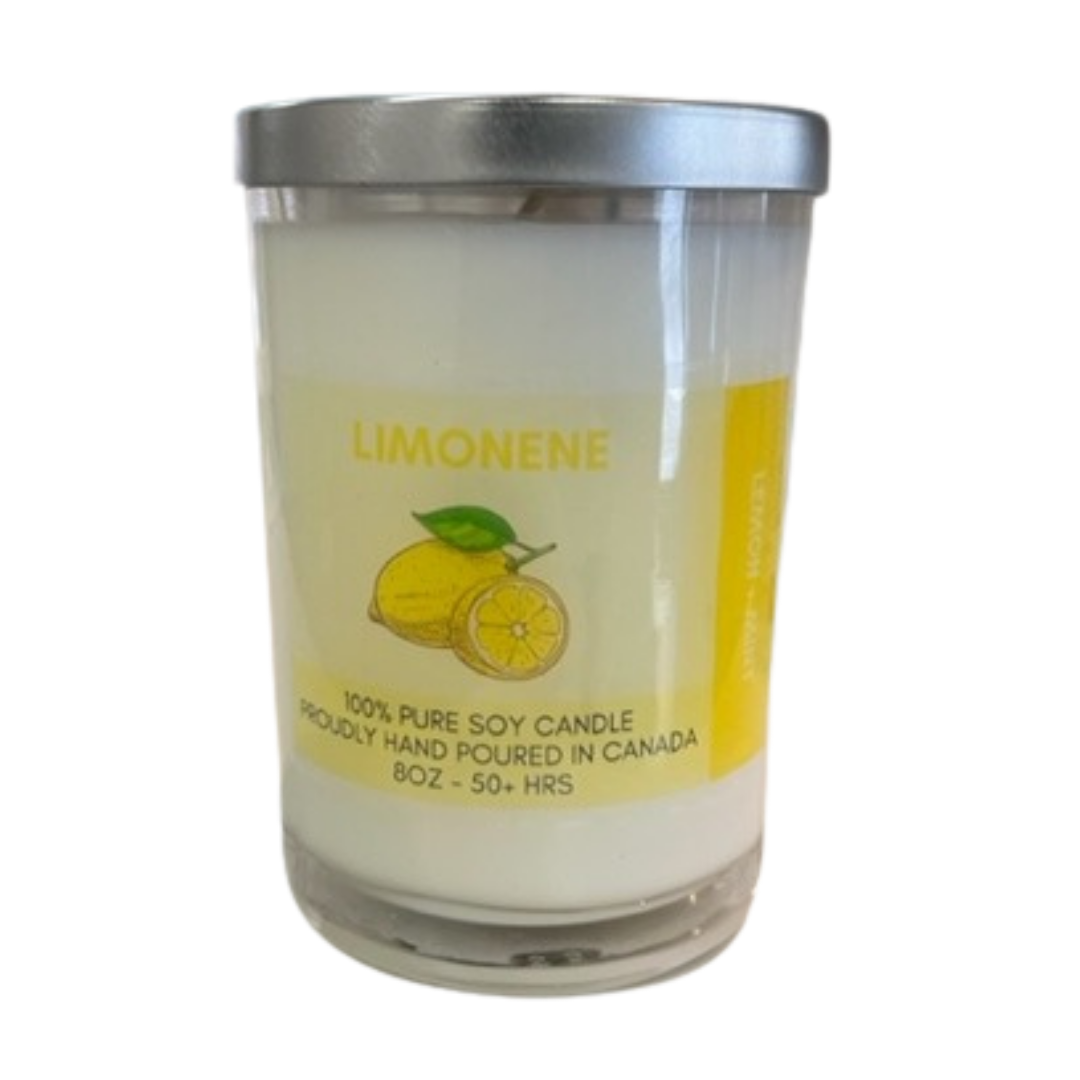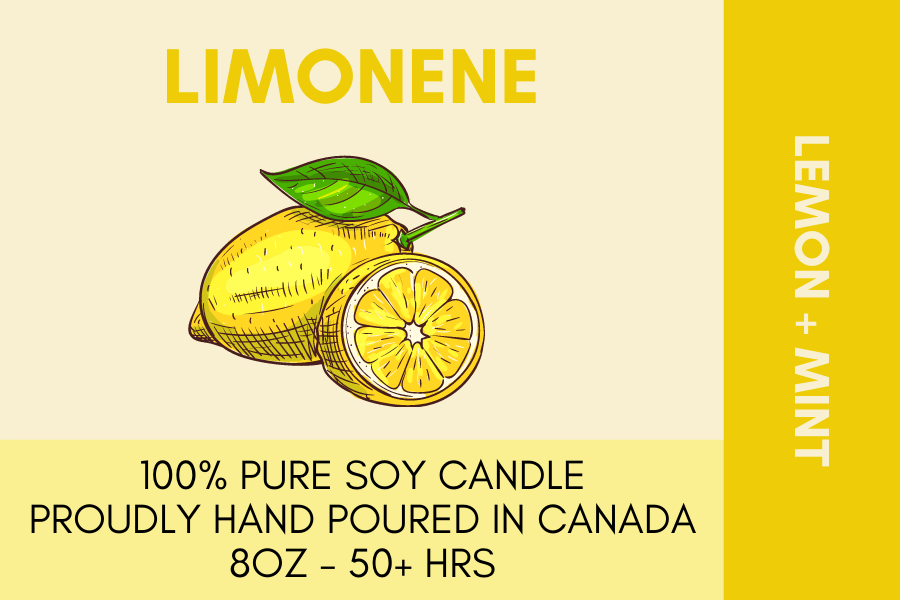 Limonene - Lemon & Mint
8oz Tumbler with lid
50+ hour burn time
Cannabis gets its scent from compounds in the plant called terpenes. The Terpene Collection consists of the 6 most common terpenes found in cannabis.
Limonene - Lemon & Mint
Also available in:
Myrcene - Mango & Lemongrass
Humulene - Coriander & Ale
Caryophylene - Clove & Basil
Pinene - Pine & Sage
Linalool - Lavender & Rose
Lovely scent!
Clean smelling and not over powering. Love it!
Hand-poured with love in our Canadian factory #shoplocal
100% natural & eco-friendly soy candles that smell absolutely amazing
35,000+ Happy Customers. 250+ scents to fall in love with