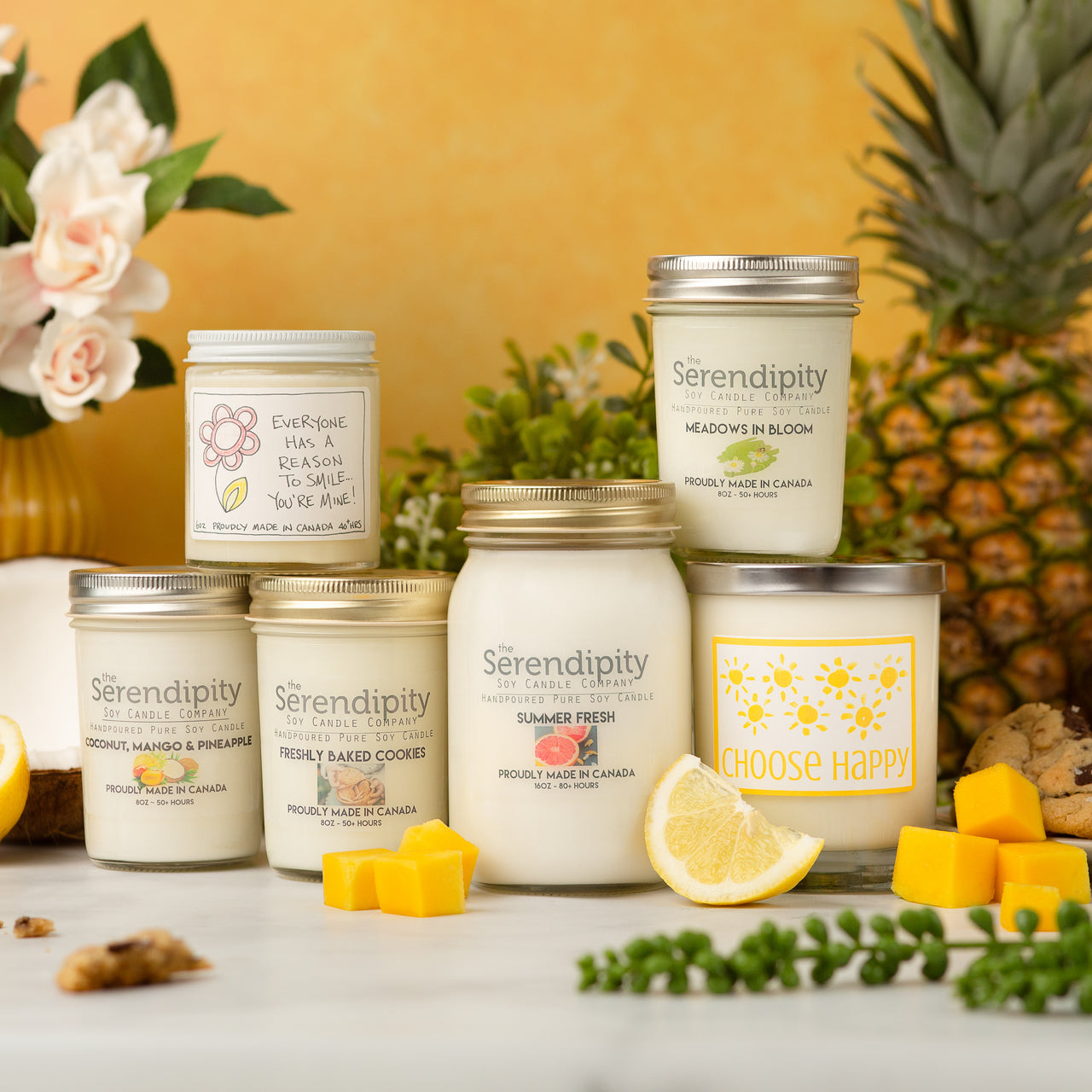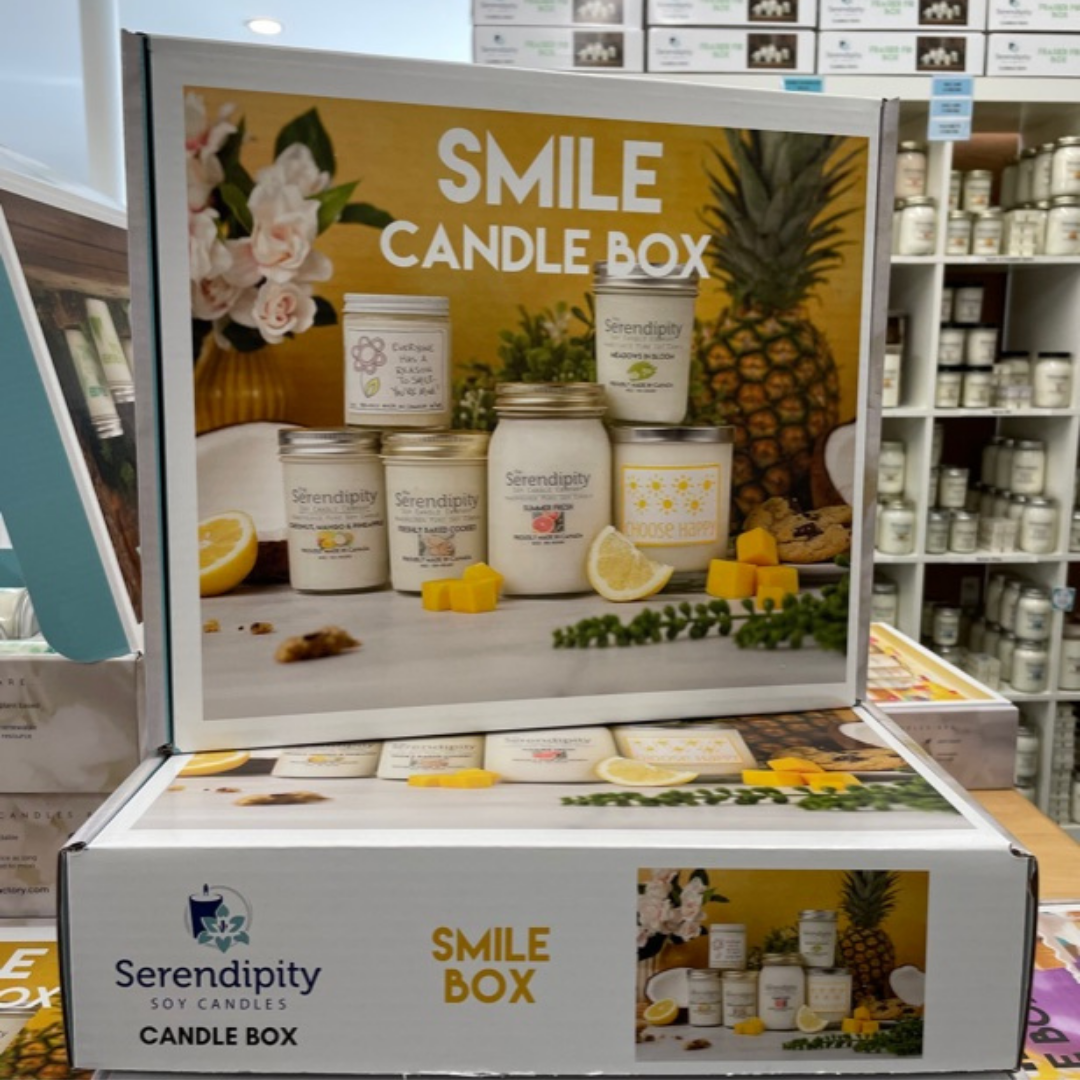 Our Smile Box is sure to make any candle lover grin from ear to ear. We have filled it with happy scents that will bring a smile to a friend, family member or maybe to yourself...we all deserve a treat.
Add one of our custom Greeting Cards for a truly personal touch. Greeting Cards
What Is In The Box?
12oz Quote Candle- Sunny Sunflower - "Choose Happy"
16oz Summer Fresh...are you smiling yet?
8oz Coconut Mango Pineapple...always a happy and fresh.
8oz Freshly Baked Cookies...a sweet smile.
8ozMeadows In Bloom...happiness.
6oz Anything For You - "Everyone Has A Reason To Smile...You're Mine"

Shipping is included in Canada.
We also have a Birthday Box and a Frasier Fir Box.
I cannot comment yet is this is a Christmas Gift for my wife.
me wife loves your candles,and we have bought them for out friends as well.
Smile box
Liked the variety. Received it with inner cardboard liner crushed, the lge candle was smashed and 2 had dented lids and 1 had lid off. Contacted the company and had an immediate refund for the broken candle. Refund in account in 2 days. This was the 3rd box I bought and the first that broken. Love the boxes.
Smile box set
A beautiful set of candles
Amazing gift
I got this as a gift for my friend and they said that they loved it. They said that the smells were magnificent and even kept lighting them all around their house.
This is a gift that I would buy again next Christmas or for a special occasion.
5/5 would recommend
Fantastic!!
I had followed the idea of another lady in here and sent a basket of candles to my brother and sister-in-law for a house-warming gift! They love the candles - realistic smells, quality of the burn and that it's a Canadian made product!
Thank you so much for the great candles that made the gift that much more special!!
Shawna
Hand-poured with love in our Canadian factory #shoplocal
100% natural & eco-friendly soy candles that smell absolutely amazing
35,000+ Happy Customers. 250+ scents to fall in love with