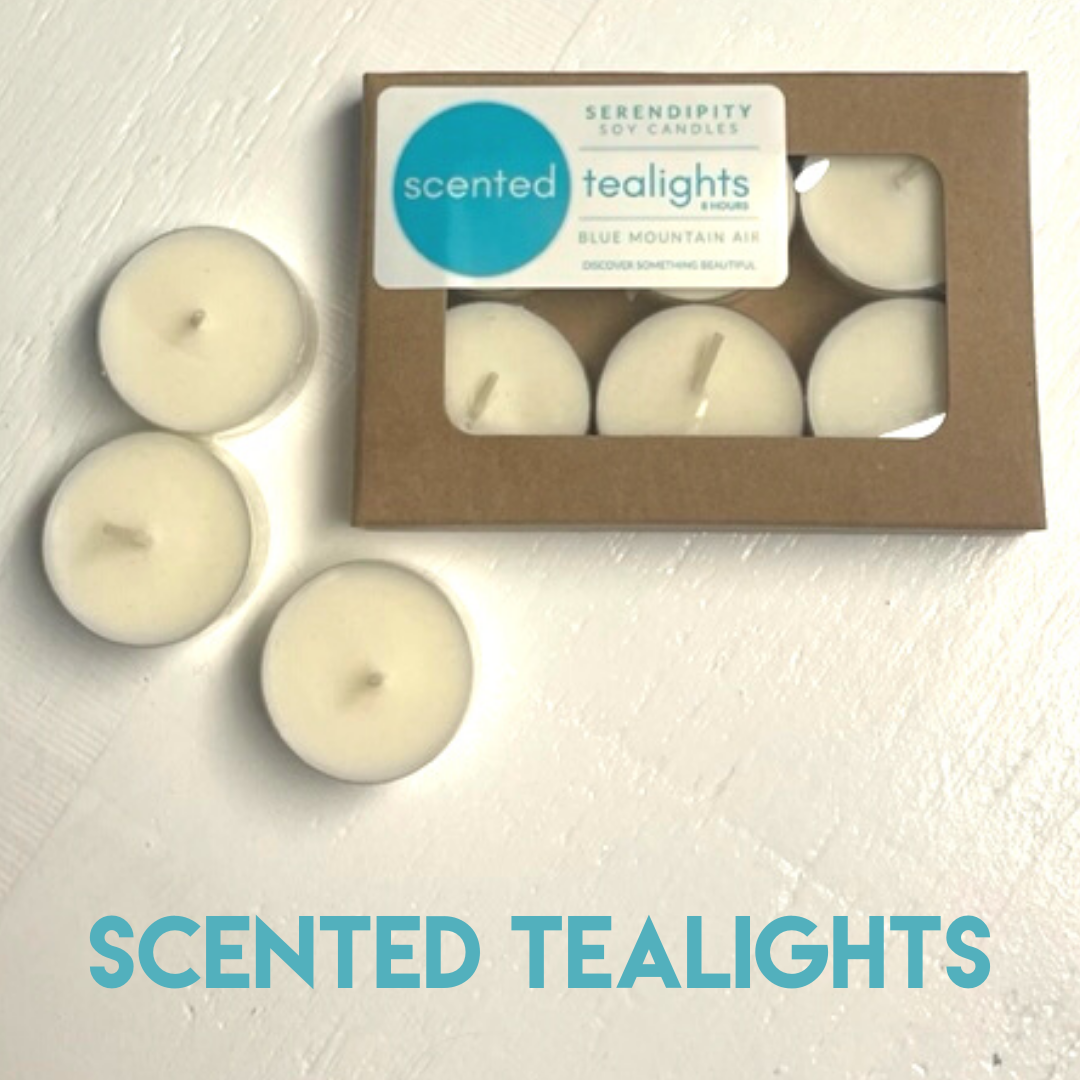 Our scented tealights come in a box with 6 candles.
Each tealight has a burn time of 8 hours.
just lovely
I got the Eucalyptus & White Tea tea lights as a replacement, as they were out of stock of the scent I originally ordered. Very pleased with the recommendation. These tea lights burn quite long (longer than the unscented tea lights you can get from IKEA or Walmart) and the scent is not overpowering. While I don't burn these often, I will be ordering again when I'm close to running out!
Long Lasting
nice aroma not to powerful
maple tea lights
Maple tea lights are my favourite. All good - they burn a long time and give off a subtle scent. If I want a stronger sense I burn multiple candles at a time.
Favorite tea lights
Absolutely love the scent of every type of candle I have purchased. Highly recommend
tea lights
HelenAnn- True to there scent and for a tea light they burnt A considerable amount of time and write down to the wick. Would Recommend this scent.
Hand-poured with love in our Canadian factory #shoplocal
100% natural & eco-friendly soy candles that smell absolutely amazing
35,000+ Happy Customers. 250+ scents to fall in love with