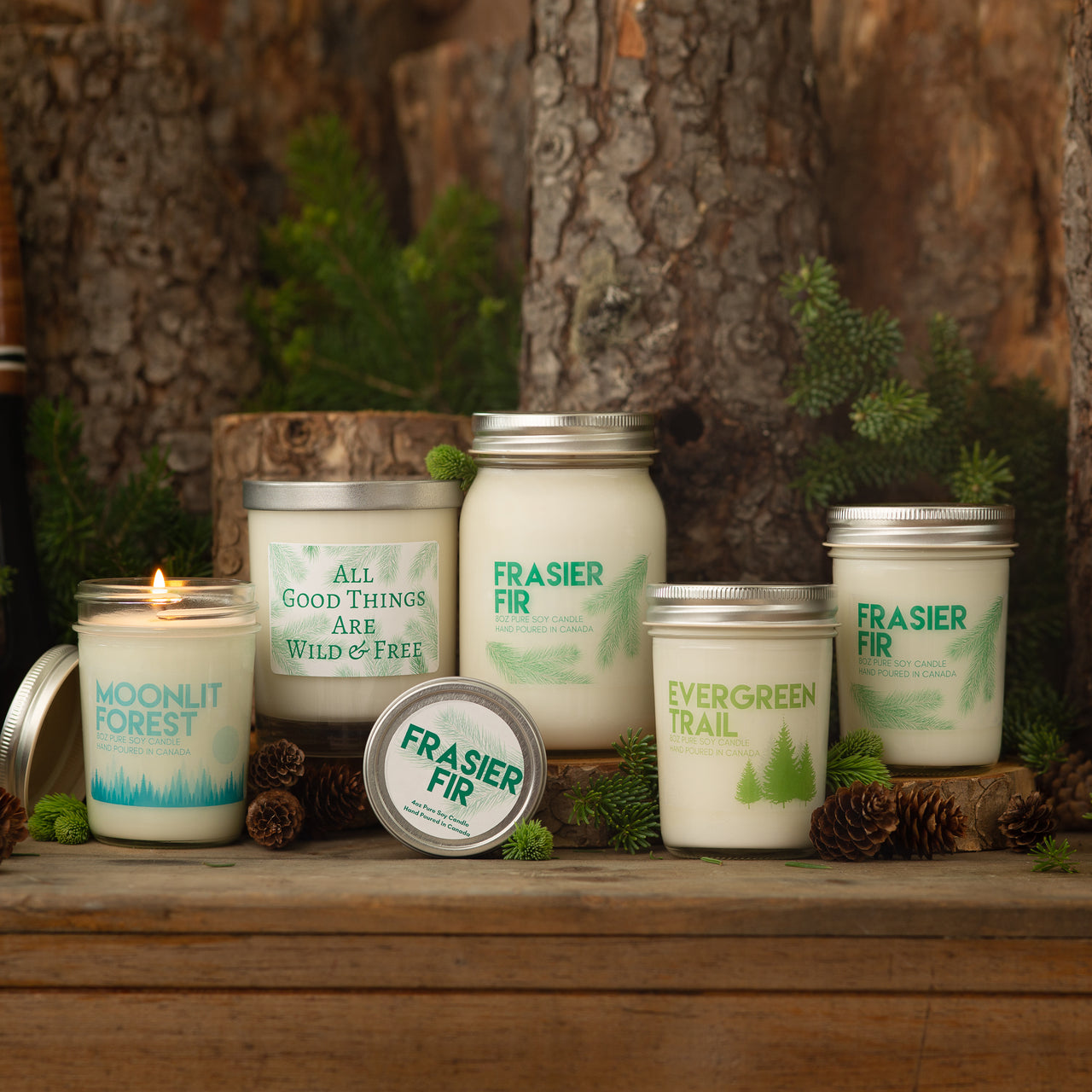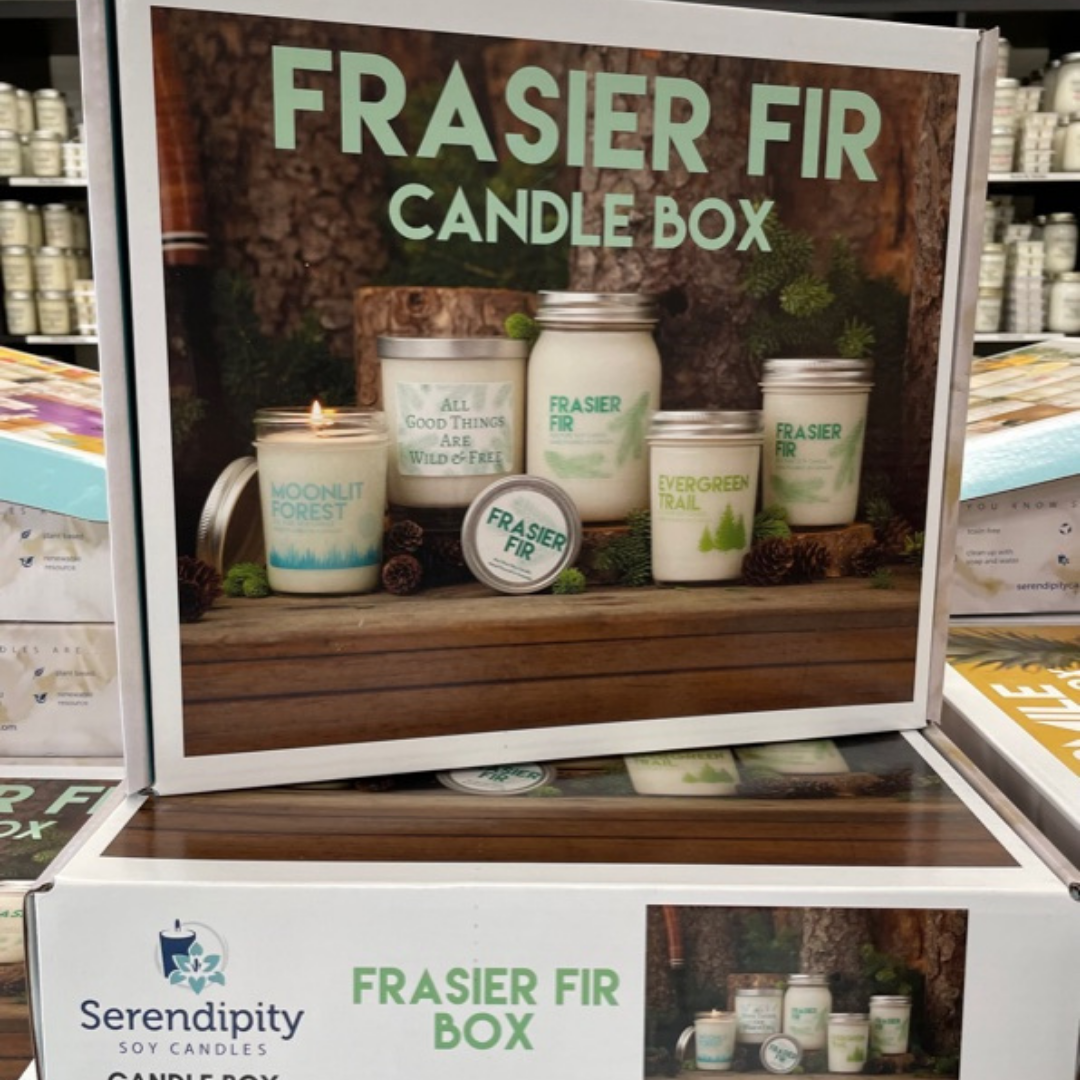 Our Frasier Fir Box is filled with all things Frasier Fir. We have curated a truly wonderful box with one of our most popular scents on it's own and blended with some other amazing scents to create new and fresh candles. 
Is it a gift? Add one of our custom Greeting Cards for a truly personal touch. Greeting Cards
What Is In The Box?
12oz Quote Candle- Frasier Fir & Blue Spruce - "All Good Things Are Wild & Free"
16oz Frasier Fir...of course.
8oz Frasier Fir...because there is always room for more.
8oz Evergreen Trail - Frasier Fir & Citrus...a fresh version.
8oz Moonlit Forest - Frasier Fir & Moonlit Snowshoe...dreamy.
4oz Silver Tin Frasier Fir...one to bring with you.

Shipping is included in Canada.
We also have a Birthday Box and a Smile Box.
Frasier fir box
Loved it. Would definitely buy again. The scent was perfect
Fraser fir
It was a gift so not sure,
She received it in bc this week ..
Thank you for efficient service
Fraser Fir Box
Excellent candles, my favorite scent. Good value buying the box set. Will be checking out some of the other scents in the future.
Awesome , love the smell , it smells like winter Christmas …with real tree smell
I tried these candles, awesome ..I ordered from calgary …shipping was great, arrived safe and sound…love the box set….love the candles ..will remain a customer ….
Hand-poured with love in our Canadian factory #shoplocal
100% natural & eco-friendly soy candles that smell absolutely amazing
35,000+ Happy Customers. 250+ scents to fall in love with