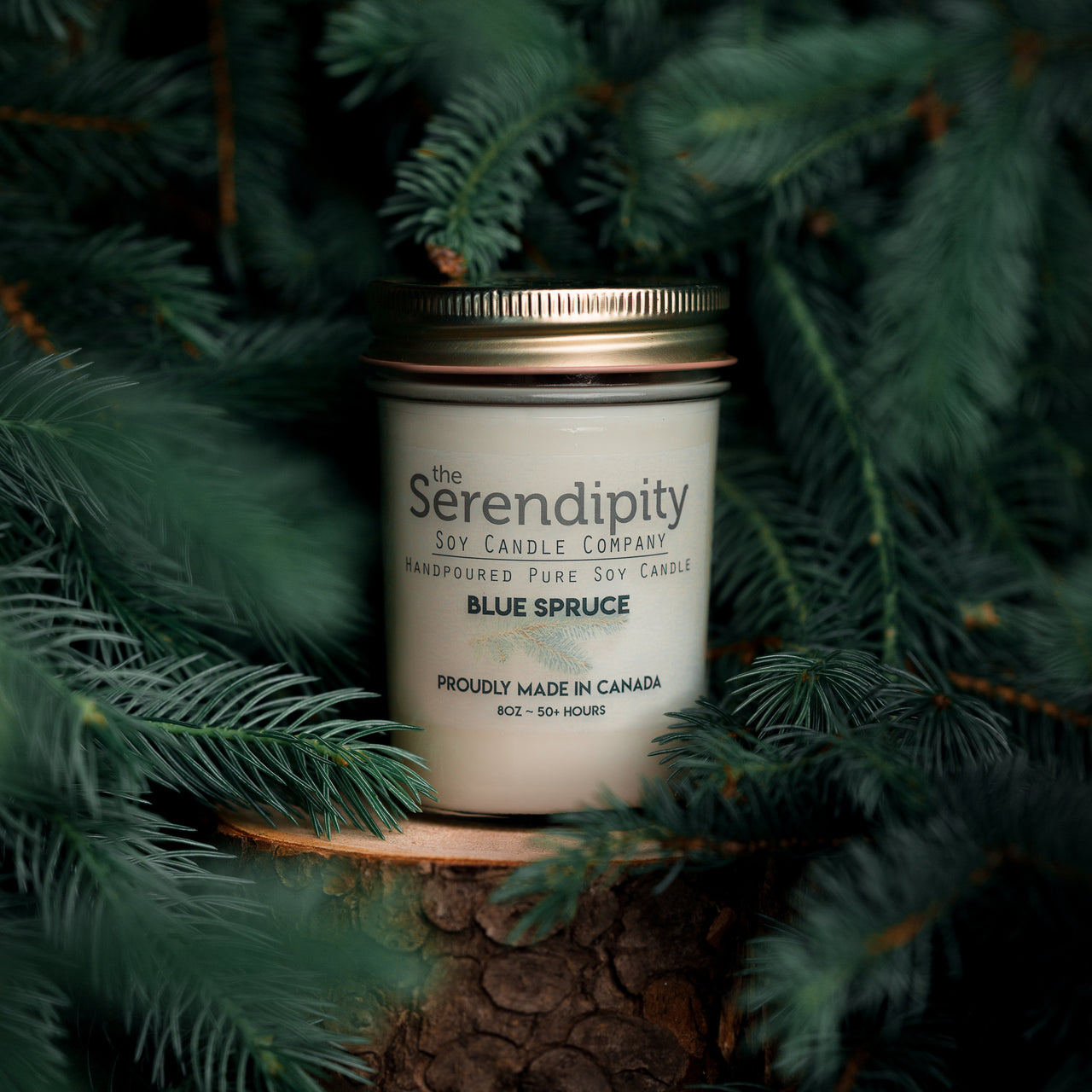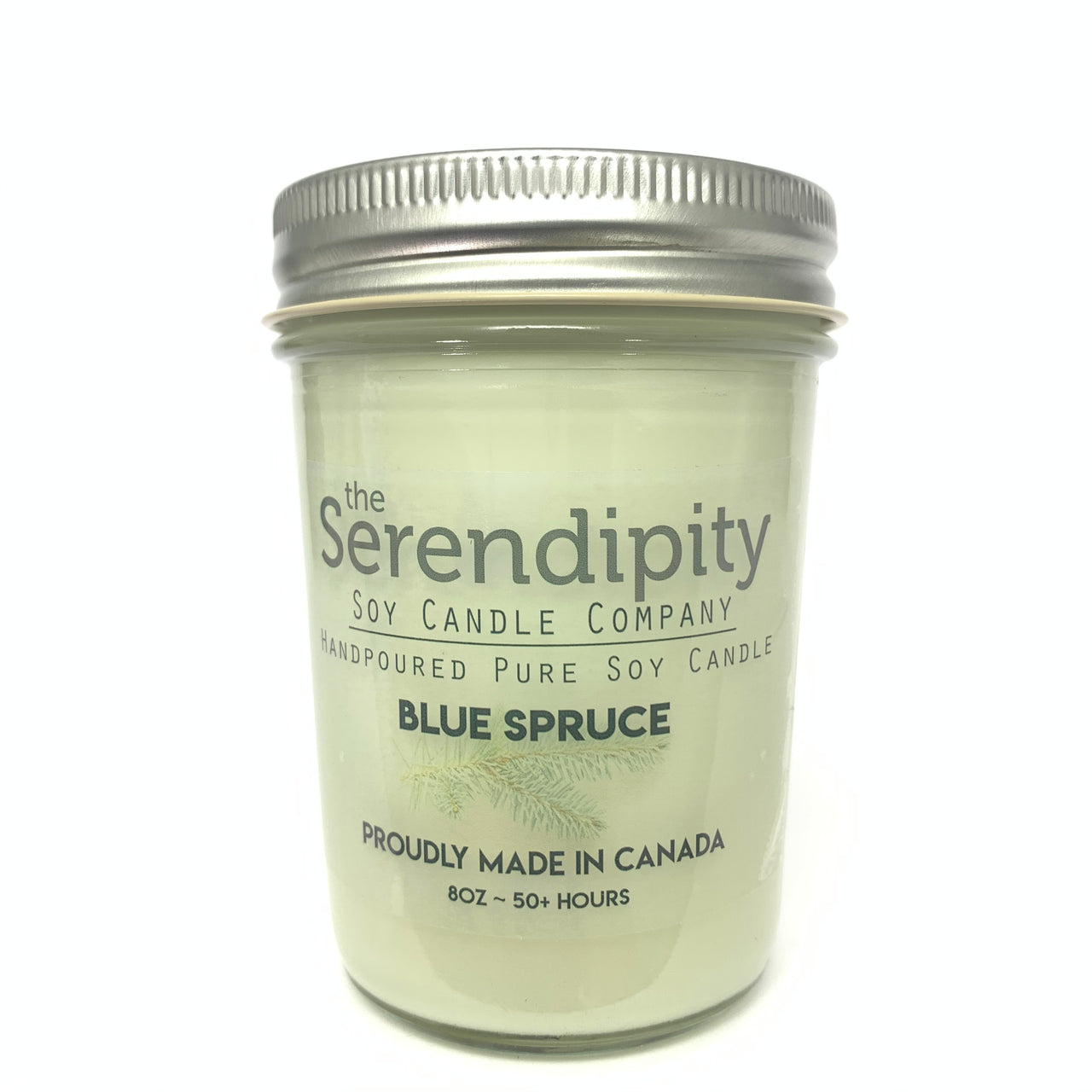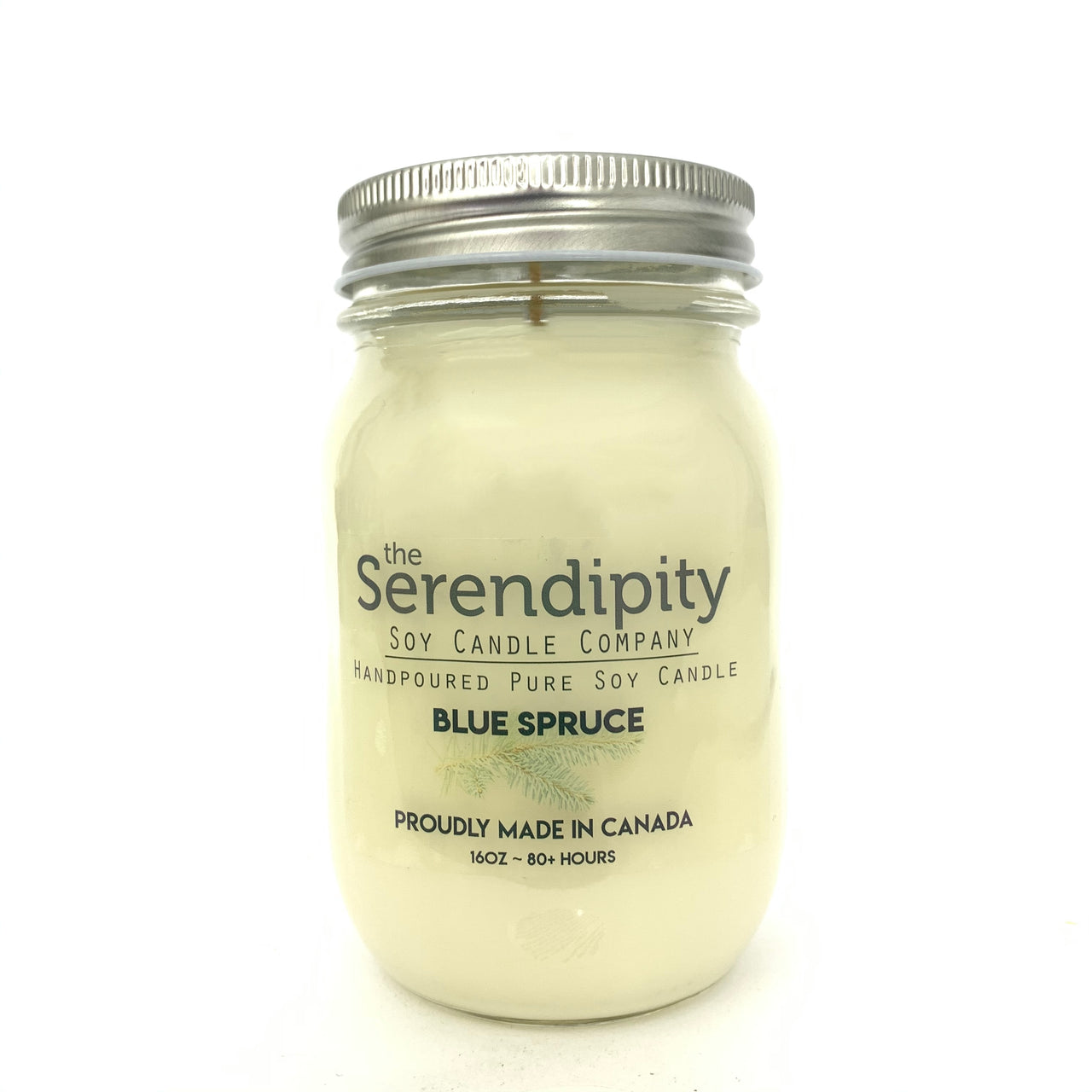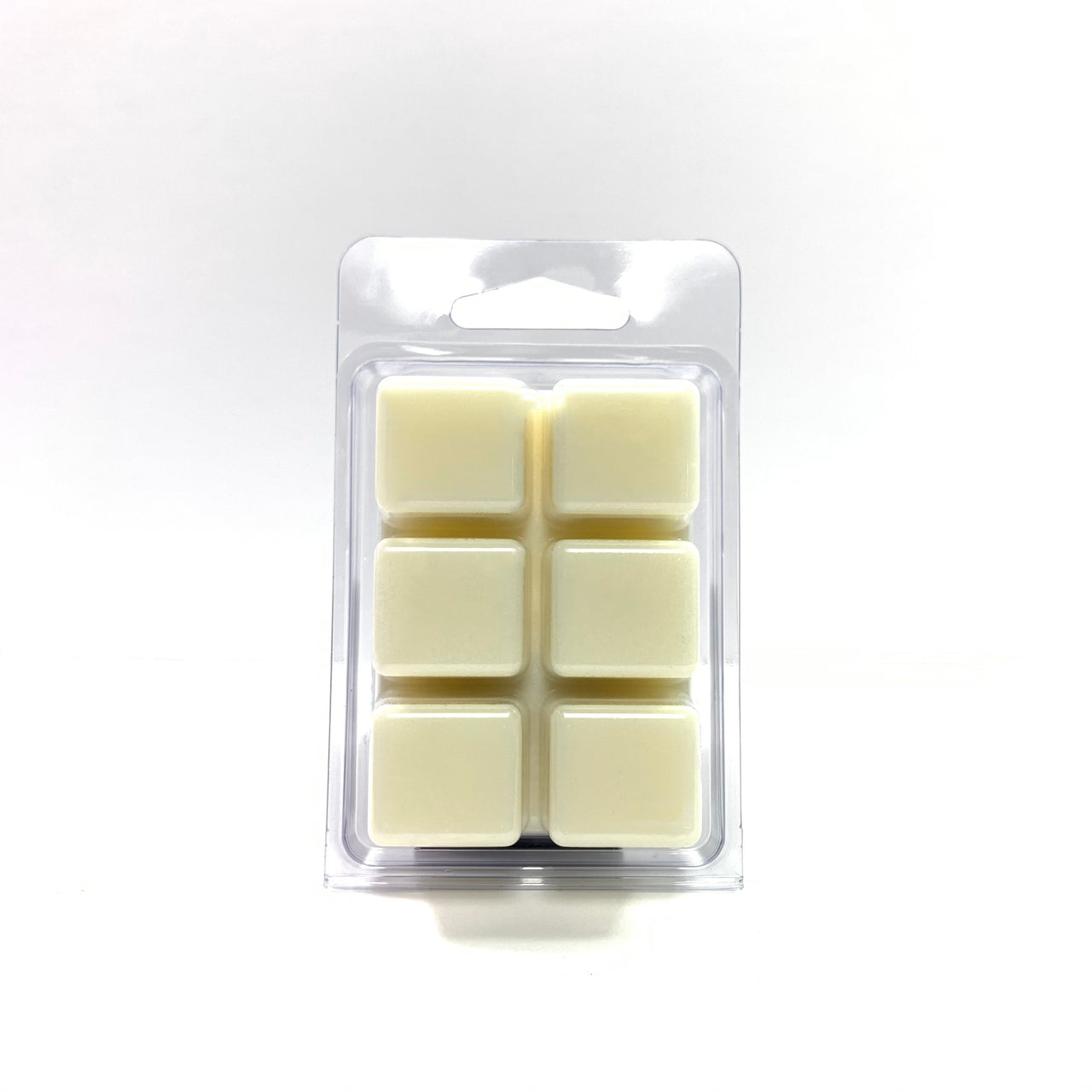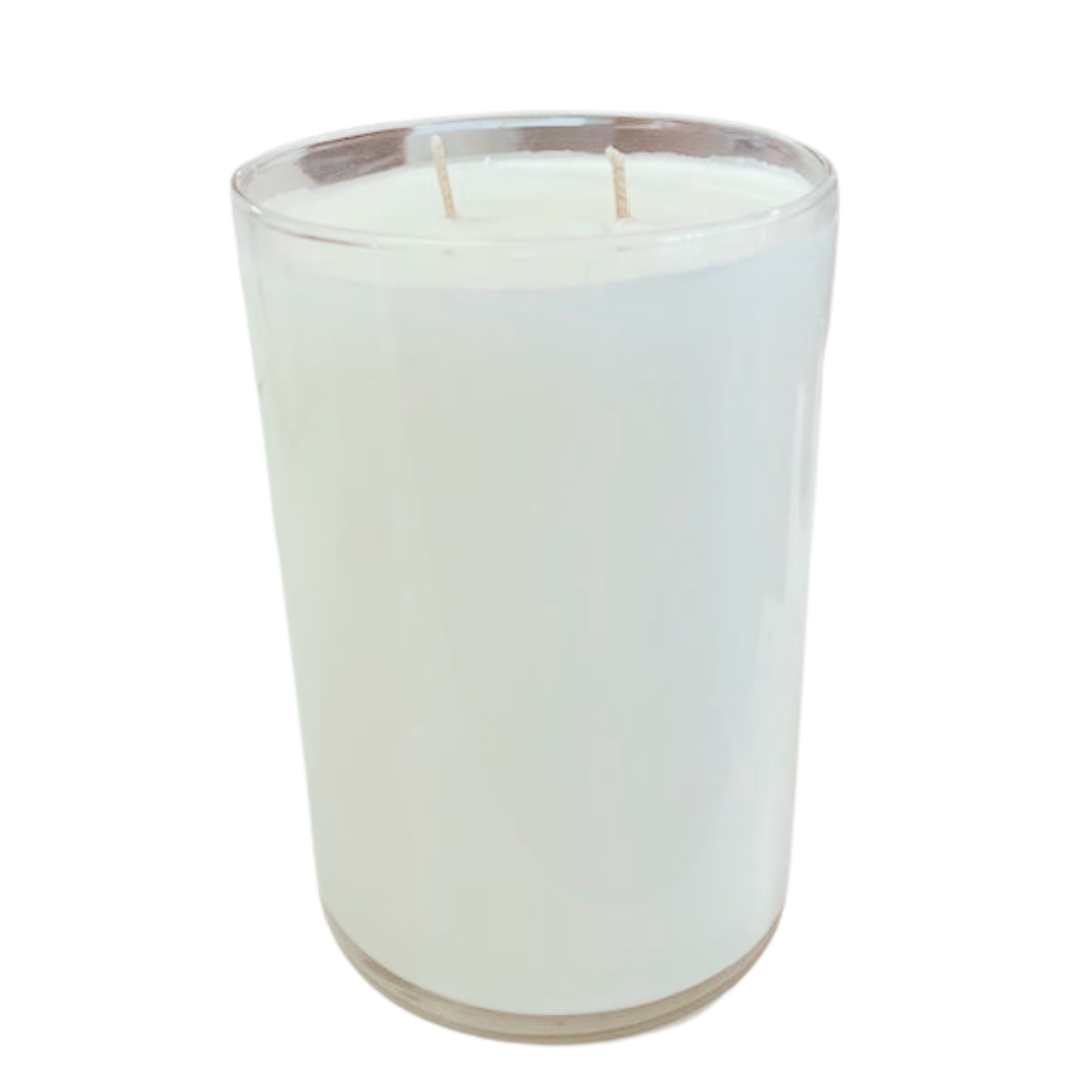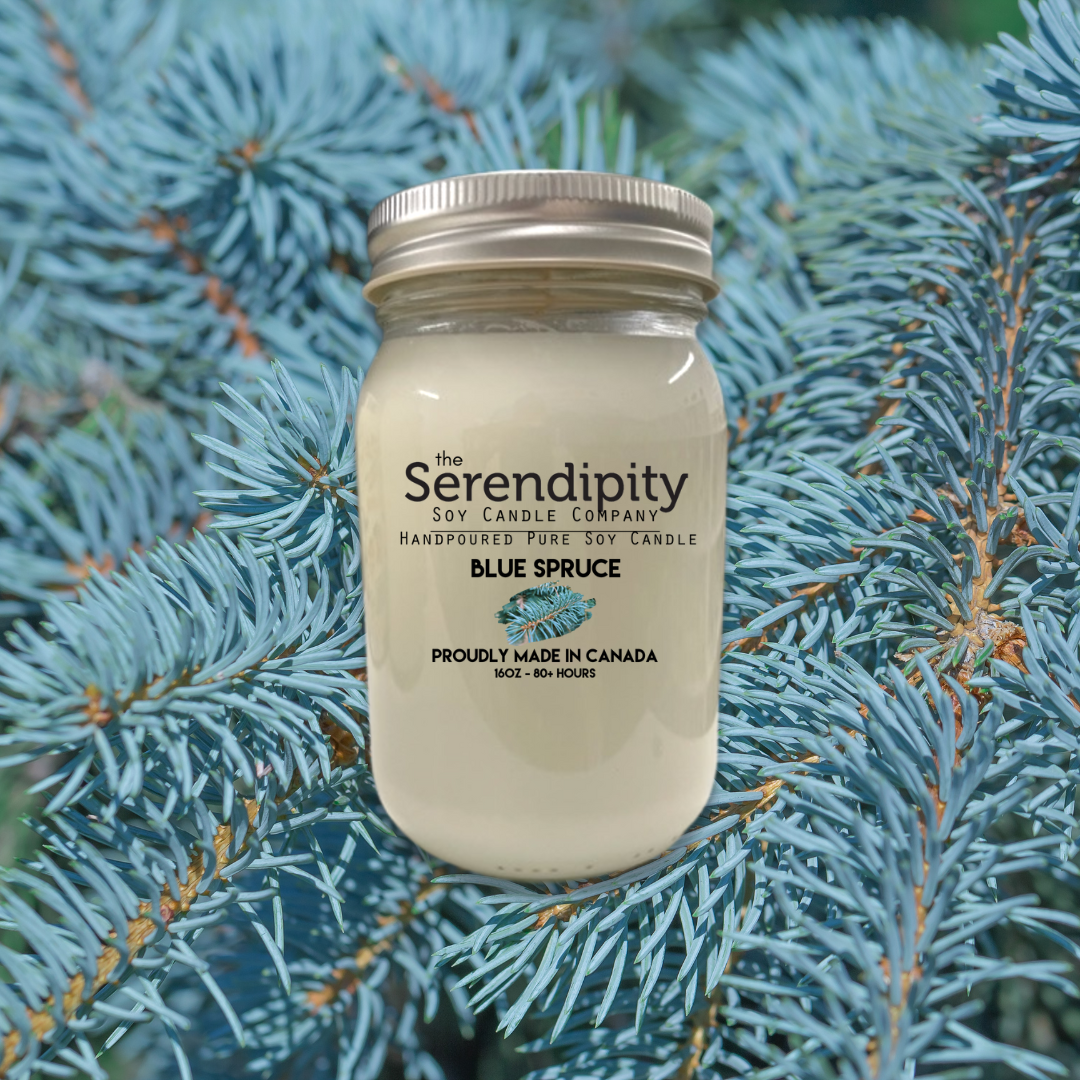 Blue Spruce
Top Note - Fir
Middle Note - Blue Spruce
Bottom Note - Cedar
Special features of this candle:
Hand poured and all-natural soy candles.

Cruelty-free, all natural, non-GMO, vegan, kosher, irritant-free and proudly Canadian made.
Wax Melt 

8oz Candle Jar - Burn Time between 40-50 HRS 
16oz Candle Jar - Burn time between 80-85 HRS
Almost no burn fragrance
Most Serendipity candles have a lovely level of scent but unfortunately this isn't one of them. I can't smell it at all, even when it's been burning for quite awhile .
Blue Spruce
Wonderful fresh winter fragrance
Possibly the best candle I've ever smelled
I found this candle at a gift shop and I haven't been the same since. It has a scent profile that is absolutely heavenly. They had a few more of their scents and honestly I loved each and every one, it was hard to pick. My only issue is that it doesn't give off enough fragrance. I have to be sitting near the candle to smell it. Which is sad, I love it so much. If it was a higher concentration I'd give it 5/5.
Blue Spruce
Love the smell of the Blue Spruce, but found the aroma didn't seem to cast the smell in my room (wasn't strong enough). Otherwise the candle was really nice
Hand-poured with love in our Canadian factory #shoplocal
100% natural & eco-friendly soy candles that smell absolutely amazing
35,000+ Happy Customers. 250+ scents to fall in love with