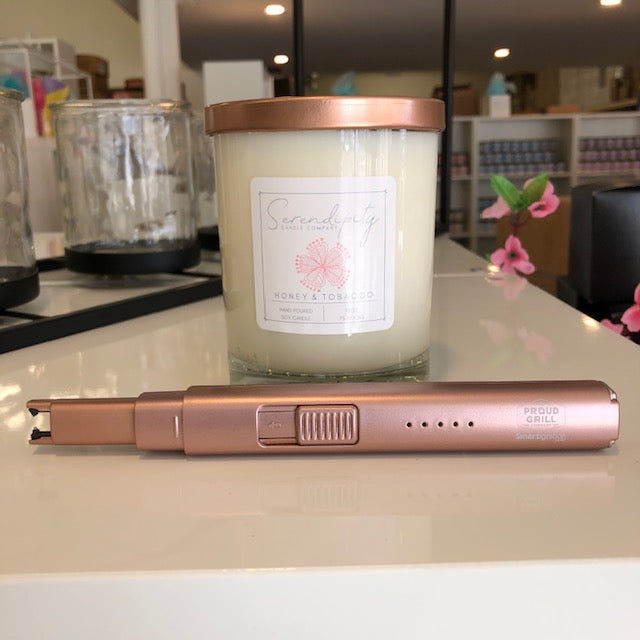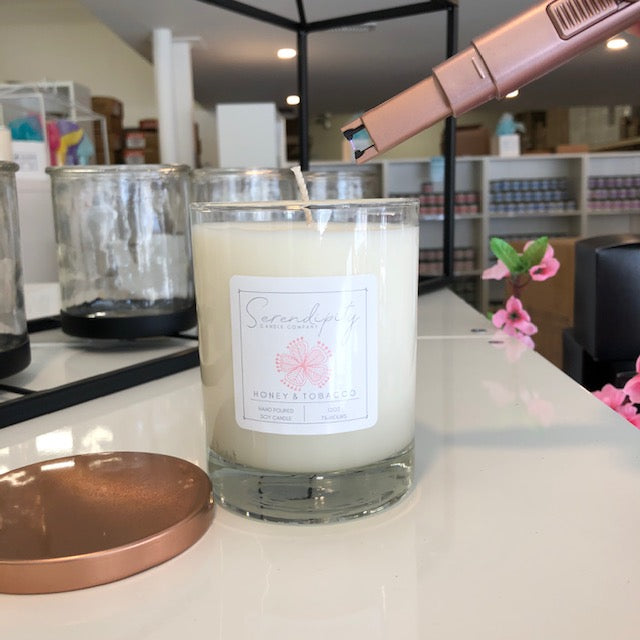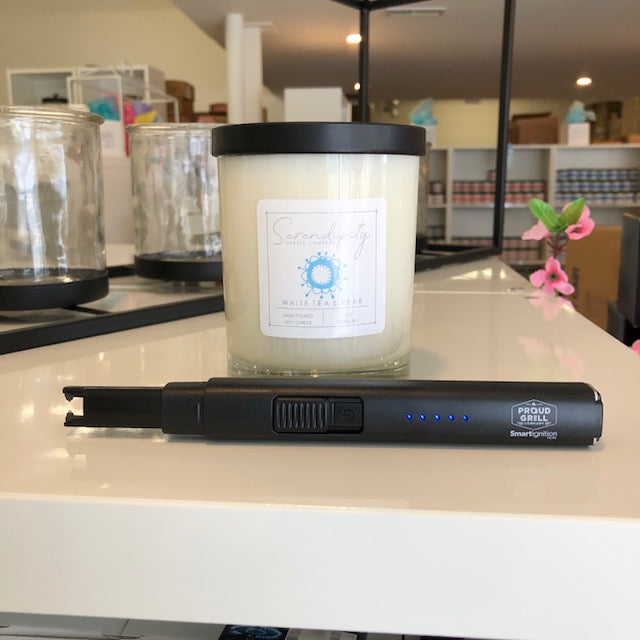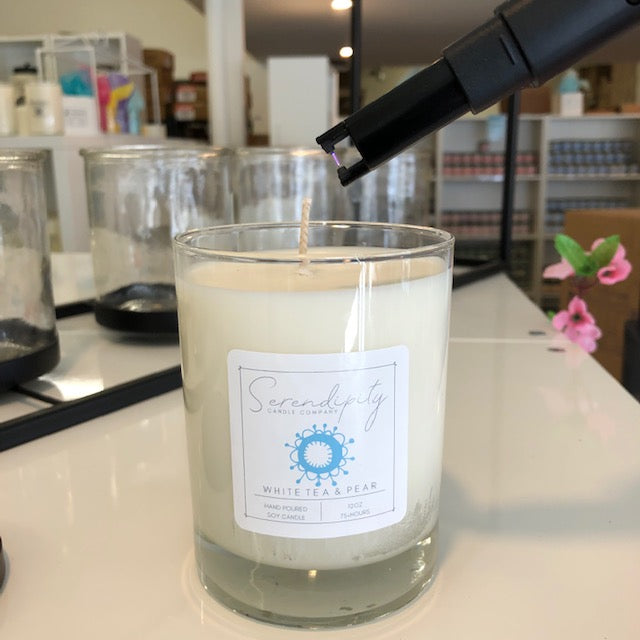 Our Smartignition Electric Home & Grill Rechargeable USB Lighter uses an electric arc to ignite candles, grills, gas appliances and more.
This eco-smart non-disposable lighter charges with the included USB cord and you get up to 300 lights per charge.
Butane free, flameless, no smell and wind proof. This portable compact electric lighter has a cover, hanging hook and a safety switch.
Available in Rose Gold and Matte Black
Smart ignition lighter.
This is an greater lighter. It charges with the USB. And it's a lot easier to light the candle.
Excellent product and service!
The candles are outstanding and the service in the store was fantastic! This was my second time in one of your retail stores and bother experiences weee excellent.
Smartignition
Works great! So much easier and safer than a traditional lighter. And only needs to be recharged! Will save me money and the fuss of having to purchase lighters all the time. Love it.
Favourite candles
These candles burn very clean and have lovely scents. The scandalous series are fun
Hand-poured with love in our Canadian factory #shoplocal
100% natural & eco-friendly soy candles that smell absolutely amazing
35,000+ Happy Customers. 250+ scents to fall in love with